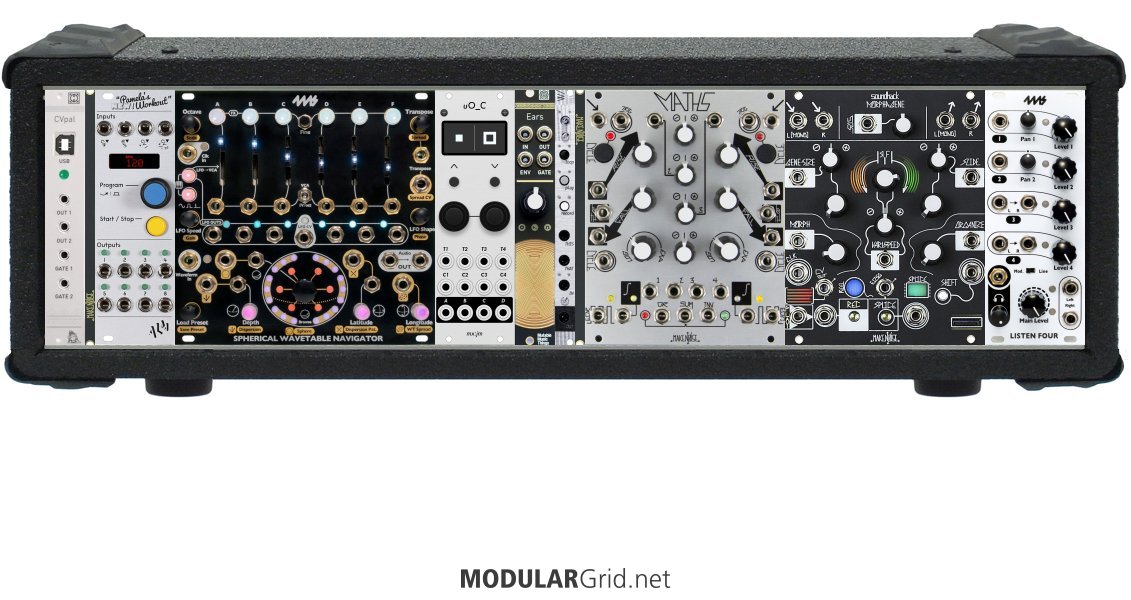 Slashing my entire setup in half I ended up with this. Would like to fill the remaining 8 hp with somehting, not sure what though.
Friends of this:
Keystep
OP-1 and Digitone
Cocoquantus 2
Reverb + Delay pedals and external looopers.
Considerations…
En extra w/ with Slashes for (even) more looping capabilities
ES-8 (would take away some of the direct interaction, not to happy about including computer / iPad in the workflow although intrigued by the possibilities)
Small utility mixers, like 2 x 2hp mix before Morpha and w/
Input and feedback is always appreciated!