Hello friends, I wanted to share this instrumental Gamelan album which I composed using samples from Balinese Instruments.
Balinese Meditations in Bandcamp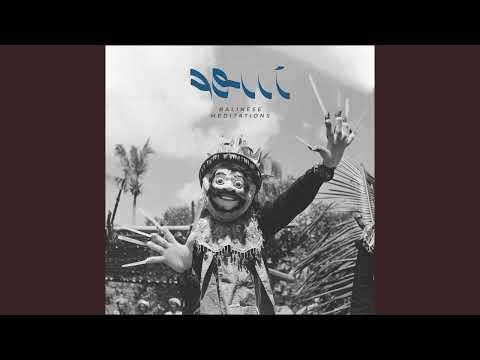 Wish you like it!
<3
About the album:
Recorded and Composed between November 2021 and February 2022 in Bali, Indonesia, by me (Buenos Aires born producer Agustín Oscar Rissotti) xD.
"Balinese Meditations" is a closer approach to different traditional instruments from the Island, which I sampled. I included mostly a small Gamelan Ensemble called "Angklung", which is used for Cremations and Funerals, and the biggest Bamboo ensemble called "Jegog", which is intended for party celebrations.
Both of this Ensembles hold a 4 tone scale. I also added a small composition with Gong Kebyar (in "Gempa Bumi") and Semar Pegulingan ensembles (in "Semut Tropikal"), which have a larger sale (5 and 7 tones respectively). The process started in the University Museum of ISI Denpasar, and different Sanggars (rehearsal spaces for the Gamelan Orchestras), where I recorded all the samples of the instruments.
The result were compositions, which I made while traveling around the island with a Laptop, Headphones and sampler. I witnessed children playing in the water, grandparents eating cake, friends having laughter and conversations, families growing together, the waitress and waiters coming and going, the rice fields, the mountains, sunshine and storms, the smiles and the sorrows.
I would drink usually a Balinese Coffee with Tropical fruit juice and get bitten by ants while composing. The flutes and the vocal layers were added in my house once the instrumentals were finished.
Those are the only instruments that I recorded in my room in Gianyar.
The album cover is a Balinese Masked Dancer (Topeng), from the public domain taken in 1948 by the artist Bruijin P.
I wish you to enjoy this music so much, as I enjoyed travelling and composing it.
Sending you blessings and love.