beacon
a keyboard based softcut sample mangler for norns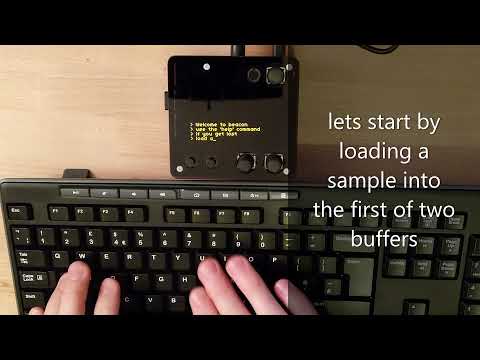 Inspired by the flashcrash events and imagining how teletype works without really knowing, I've been working on a script for norns to make some of the softcut library available with just a norns and keyboard.
I'll hopefully be adding more commands over time. I'm thinking of things like LFOs & using one voice as a delay effect but let me know if you have ideas.
Thanks to @Helen for the name
Requirements
norns
a keyboard
some samples
Documentation
The video above should give a good introduction but i'm trying to keep the documentation up to date on github with a full list of commands.
Download
;install https://github.com/tomwaters/beacon