fantastic work
feeling lucky to be here to see/hear
this post
thanks
Due to our timeline getting shifted or crossed somehow, we're helplessly drifting further into what appears to be clown-universe. The days are getting harder to get through, though… they cling like burdocks and ticks… I surveyed the remains… the world is out there somewhere… so they say… This can't be the real world… I'm sure of it… This is the evening county… Octoberland… night's domain… the heart of darkness… This world is full of beasts in cages…
I foresee a degree of 'sameness' in the near future. It is still not entirely safe to be around others, the virus makes some people sick, some people die. But the election in America will end the chapter that has gone on for the last four years. A vaccine or two look promising. Hope springs eternal. I will try my best to maintain a sense of calm, while continually wrestling with my own frantic anxieties. A sense of impending doom tends to build up, then slowly recede. Sorrow sows the seeds of joy, joy sows the seeds of sorrow. Rinse, and repeat.
I made this track primarily with my modular. Several different oscillators fade in and out with different lfo's controlling amplitude. Different voltage controlled pulses are fed to a logic OR which triggers MI Plaits string being gently modulated and fed into a short delay line. The two main sounds get a little caress from an H3000 and the OTO BAM.
This is my first time contributing to Disquite Junto Project. Thank you for the opportunity and the continual inspiration from this community.
I can identify with that poem. Lovely.
Love it. It really is a world of mad clowns ruling. The beasts are unfortunately not in their cages…
A spectre invades the present to redress a balance there, to warn the present concerning the future. Hauntological spectres come to bother us and our images from any zone of deficit lying between things as they were / are / will be and things as they are thought or hoped to have been / be / be in the future.
Adam Harper http://rougesfoam.blogspot.com/2009/10/hauntology-past-inside-present.html
Made with field recordings, using Octatrack.
Some nice sounds in there. Mysterious.
I woke up at 3:30AM today, there was a sliver of light coming over the top of the house at the end of the garden. I sat down with the OP-1 and Otis. It's sunny now.
I recorded 3 tracks on the OP-1, looped and slowed them down to half-speed, and processed it through Otis, recording to Norns tape. "Mastered" in Ableton Live.
Shout out to @andrew and bleached - it's a perfect pairing for Norns.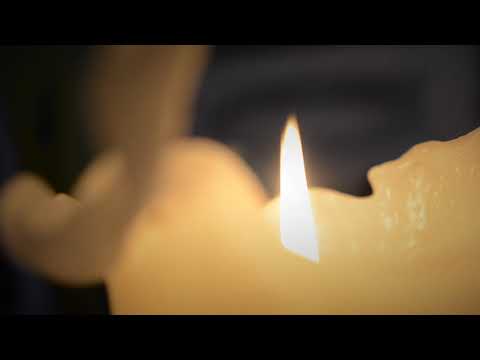 This week I made plans to attend an event for summer solstice, after my partner sang at a winter solstice event.
She'd asked we record her song, so this Junto prompted me to put up a microphone.

"Imagine what the world will be like in six months, what your world will be like six months from today."
It's Sunday 24 January 2021. Things are so much colder now.
By this time life will be different. I want to convey a sense of emptiness. A solo piano with just the hint of viola snow falling, covering the tracks of those difficult days six months ago.
Excellent mix of sounds. Nice stereo field too. Very good work indeed. Concerning the topic, I mainly felt in a 50's SF movie with your track. But you're probably right: all dimensions of the current mess sounds a lot like that.
petrusmajor - thank you so much for your comment and feedback. indeed the soundtracks of the 1950s sci-fi is something I grew up with. it is, in a sense, not so far different than the horrific situations we find ourselves in today. those american educational films that i saw in school have always stayed in my mind too - so, the idea that you can 'flourish" in catastrophe is really a form of american optimism. i listen to other tracks here and often think mine are too "dark" but sometimes things are dark. one day, soon i hope, i'll make a music with beats. LOL!
It IS a dark situation. But we have the privilege to override this by making music. And that is luminous.
I sat down at my good old DAW with the challenge's words in my mind… My mood and thoughts about the world in general in 6 months' time are complex. On one hand, the global outlook is bad. But there are good stories in there. In troubled times, both the worst, but also the best in people rise to the surface. So - I'm hopeful… but worried.
In this piece, a house-similar groove is added to chords and progressions - amongst them some dark cello samples run through an old Sony Cassette player and then re-entered into the mix. A few samples (birds, airports, NASA) have been put in to provide grains of hopefull, sentimental and futuristic sentiments.
No proper mastering or much mixing has been done (yet)…
Started out making something kind of calm and pastoral…ended up with this LOL. Generative curves in Processing wrap around themselves, jump across the screen, mutate in color and cycle through various levels of glitch. Processing sends osc data to ChucK where it drives a clarinet oscillator (yep a clarinet!). Code is linked in the video and audio files.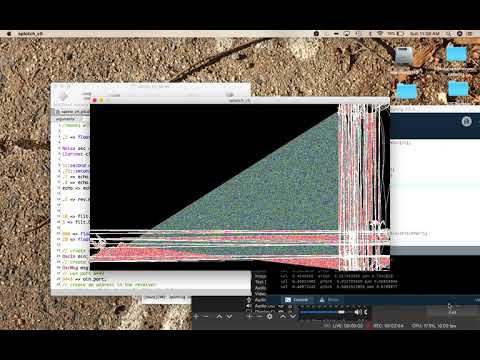 At some point I felt that there would be a celebration of being able to be together again, totally uninhibited. It could be a big acid party, with squelching, chaotic sounds. Wanted to play with a few strong sounds and try to put them together. When you want to know the future, look at the past, so I also reversed some of the tracks and merged them back in.
Six months from now will be late January 2021. It'll likely be cold and snowy then.
I just bought a lap steel guitar. I don't really "play" instruments. I get sounds out of them and they go into my Empress Reverb box for further processing. This was one of the "ghost" settings on the Empress with a variety of other options just below the threshold of unrecoverable feedback.
My web site is: www.markrushton.com
I create and release a lot of recordings under my name and various pseudonyms. I haven't decided what name I'll release this kind of "desolate ambient country" under - it'll likely be under a new moniker.
During this tenuously denormalized environment that we, as humans, face currently amid the COVID-19 epidemic, most musicians [and non-musicians] are discovering ample time on their hands that can be utilized for creative endeavors; hence, for this week's disquiet junto, I imagined, as Marc had stated, "[an] idea of looking ahead, of projecting, and inhabiting that projection," and set out to produce a work of sound that might become representative of manners of compositions by musicians and non-musicians, alike, briefly ahead in the future.
To that end, I struck off into this project intending to be pure audience to the piece; that is, I desired build a soundscape that was completely out of my control, and to which I never input a single note or sound via my usual musical tools and instruments. Six month from now, I imagine the word's aural archive will have grown in its number of works created by non-musicians with no musical instruments, save a computer for retrieving, and mixing, pre-composed soundfiles.
But, of course, when composing and mixing a project in a DAW, egotistical control and inward aesthetic always prevails in my case – I had to choose and edit several huge beds of sound, layer them side-by-side, and judge the manners in which they collided and existed together (i.e., volume fades, effects, and panning).
I chose the pre-recorded online file archive of freesound.org as my nest egg of sound options: I entered the words "space" and "a-note" into the search field over a period of five hours, and auditioned, chose, and melded, seven distinct soundfiles that were ten- to ninety-minutes in length, as might a non-musician [?1], and mixed them together – of course to my aesthetic (i.e., volume fades, effects, and panning).
This is the result: "In the Orbit of a Victorian Fireplace."
First I started thinking about music I might be making in 6 months, then instruments and combinations that I'd planned to pursue yet haven't found the time yet… then started to make a bed for my clarinet through modular ideas to play over and found some bass from times past which I developed with beats and synths, then ran out of time to add the clari… The future is still coming!