dnd
~ drones… and drama! ~
This Norns script is a port inspired by the Drone & Drama Teensy instrument, a design and implementation originally made open source by Barry Joseph Cullen. In essence, it's a 3x sine oscillator (drone) instrument with a bitcrushed, filtered noise channel (drama). I've been using it to accompany a friend in an improv setting as well as using it in some of my own solo sessions, and the instrument is really fun and playable! It's great for exploring phasing and adding tension.
Back to the script, here are some additions I've made to the original design:
Using SinFBOsc for the optional of additional harmonics (tweak the feedback param for each osc)
Sub-audio frequency support
Filter resonance control
Global oscillator slop
Demo
For a demonstration of an earlier version of this script, see this lines post featuring myself on OP-1 and dnd. Note that this recording was pre-bitcrusher, but it does show usage of sub-audio frequencies with feedback (the glitchy clicks).
Additional Information
To see Barry's original instrument in action, check out this Youtube video: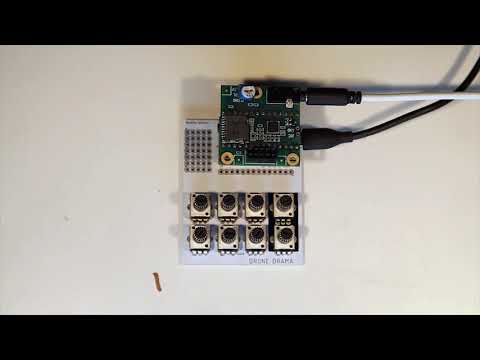 Additionally, note that the Drone & Drama Teensy is itself a compact version of a larger Drone & Drama instrument, which is analog rather than digital. I'd definitely recommend checking out his website - there are many videos and recordings of the instrument (and others!) in action there.
Requirements
Documentation
KEY 2 / KEY 3 - select page
ENC 1 / ENC 2 / ENC 3 - control selected parameter
Download
;install https://github.com/cfdrake/dnd

Restart your Norns after installation, as this includes a new engine.
Thanks
Thanks again to Barry for creating this design and for letting me distribute this port as open source!