this is a wiki post and is editable by the community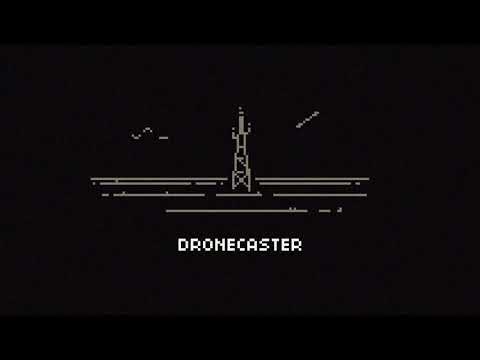 The birds are named Joe, Beth, and Alex:

Dead simple controls:


by @tyleretters && @license && the lines community
;install https://github.com/northern-information/dronecaster
Community Project
Help us write SynthDefs that take two parameters - hz and amp and makes a drone! Well, technically they aren't SynthDefs, but they look and act just like them. To contribute, simply drop a similarly formatted function in the /engine/drones directory. Then, Engine_Dronecaster.sc dynamically scans the directory via OSC (!) and loads our "DroneDefs". Here's the acceptance criteria. We want to keep it simple:
I expect the drones to be synthesized with Supercollider.
I expect no audio (.wav, etc.) samples to be used.
I expect the DroneDef to follow the formatting pattern established with other files in /engine/drones.
I expect the DroneDef to accept an amp and a hz parameter.
I expect the hz parameter to inform the note the drone plays, but chordal smears, subtle (and not-so-subtle) detune-ages, deep LFOs, and other sonic mutilations are very welcome.
A drone may be of original inspiration or picked from the artisanal drone menu below.
Artisanal Drone Menu
| Status | Drone | Description | Author |
| --- | --- | --- | --- |
| | Fieldsteel | /*Inimitable, boundless, knowledge. | @tenenmatt |
| | Apparatus | Drone simulating old sinusoidal generators. | @klinik |
| | Belong | Thick, enveloping, shimmering. | @infinitedigits |
| | Coil | Traversing the tunnels of goats. | @infinitedigits |
| | Dreamcrusher | Chaotic, strobey, actually really nice IRL. | @infinitedigits |
| | Drumm | Sometimes gentle, the other time intense. | @infinitedigits |
| | Éliane | Feedback, slow beatings, highs and lows. | @sixolet |
| | Eno | Bandpassed, understated, airporty. | @infinitedigits |
| | Gristle | Primal sawtooth. | @infinitedigits |
| | Grove | There is no conductor. | @sixolet |
| | Hecker | Noisey, imaginary country, suspended animation. | @infinitedigits |
| | Magicicada | Unsettling, organic, chaotic. | @sixolet |
| | Malone | Thick, organ, stepped. | @infinitedigits |
| | Mika | Hum and beeps. | @infinitedigits |
| | Mt. Lion | Roars through a twisting canyon. | @license |
| | Mt. Zion | Thee rusted satellites gather + sing. | @license |
| | Nautilus | Dusty waves, chaotic undercurrent. | @Taubaland |
| | Rehberg | Dense, distorted, overwhelming. | @infinitedigits |
| | Ruins | A reality darker than fiction. | @rplktr |
| | Sachiko | High-tone space-cutting. | @infinitedigits |
| | SUNN O))) | £XX,XXX worth of structural damage to the venue. | @infinitedigits |
| | Shields | Bendy, bloody, loud. | @infinitedigits |
| | Sine | The TestSine. Old faithful. | @tyleretters |
| | Square | Big sister, opinionated on her pulsewidth, but reasonable. | @Taubaland |
| | Starlids | Symphonic, meek, radiant. | @infinitedigits |
| | Supersaw | It slices, it dices. | @cfd90 |
| | Thx | Recreating the THX deep note. | @infinitedigits |
| | Takita | Rhythmic. | @sixolet |
| | Toshiya | Object-bound resonate space. | @infinitedigits |
| | Triangle | Little brother to Sine. | @Taubaland |
| | Twin Peaks | Retro stylings, timeless horror. | @21echoes |
| | UNEABLIN | Uneasy ablative inspection. | @zebra |
| | UNMEMQUA | Un-memorious quantum. | @zebra |
| | UNREANTH | Unreachable anthem. | @zebra |
| | UNRELACC | Unreliable accretion. | @zebra |
| | UNWEALNE | Un-battered in mind? | @zebra |
Wishlist
| Status | Drone | Description |
| --- | --- | --- |
| | AFX | Red Face Monkey |
| | Canada | Scientific, detuned, dignified. |
| | Conrad | Moving while standing still, violin, smooth but harsh. |
| | GY!BE | The car is on fire. |
| | LaMonte | Inharmonic static-tone combination. |
| | Schmickler | Barberpole💈. |
| | V/Vm | Compressed sausages of embalmed rave. |
| | Wanda | Hazy, paul stretched, fading and abrupt. |
| | Others… | |
Contribute