Couldn't find a thread dedicated to acoustic drums (primarily in the form of a drumset) and wanted to start one because it's a rabbit hole I want to explore in the coming year, and I'm sure there's some stellar drum talent on this forum!
I just finished recording my second album and already my mind is buzzing about big ideas for the next one, but before I can begin to make it happen I have to do a lot of studying and practicing, and a bit of purchasing- and I am a bit lost as to how to begin.
I have some experience with drumming self-taught- growing up I had an electronic kit and learned to play various rock and alternative songs well enough, so there's some amount of beginner's dexterity there to build on. But I'm looking to delve more into the jazz/experimental style of things and get a little more serious about it.
Stuff like this has been a big inspiration lately: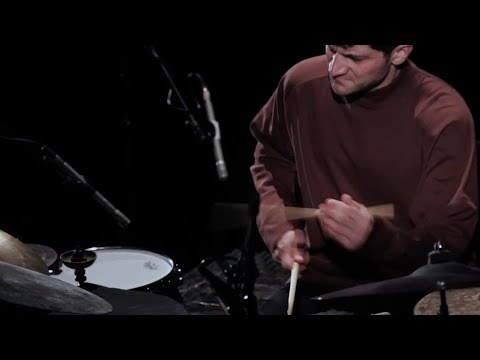 but also I'm loving a lot of the more straightforward jazz drumming I'm exploring as well.
Any recommendations for resources on developing some jazz drumming techniques/fundamentals?
And lastly comes the matter of the drumset itself. A friend of mine is selling me his old set for mega cheap, and I think all components of it will be good enough for my learning, except for the kick, which sounds comically horrible. Any recommendations as far as kick goes? I'd say I'm definitely looking to achieve a muffled but quite deep tone- so that when the kick hits in these recordings, it really hits. Is a real large kick with a blanket inside (or other treatments) the way to go?