sometimes time stops
well it doesn't stop but it stays here in pointers
here in my heart or mind or
solid state drive or running past fingers
this is music about the daytime
but actually for listening at nighttime
by yourself time but maybe someone else is there this time
listening to time leak through tingling textures
time i kept locked in electric bottles strung to linked lists
time i remembered & time i can't ever forget but already did
time going forward and time going backwards and time always ending
but remember that time the wind played melodies in dragonflies ???
or the blurred green windows in trains
that brought me back to what i always forget the most
this time it's all for you and this time
i'll delete the files so i can't look back and wonder how i got here again
---
'*' is up for preorder today thru the incredible @LEAVING_RECORDS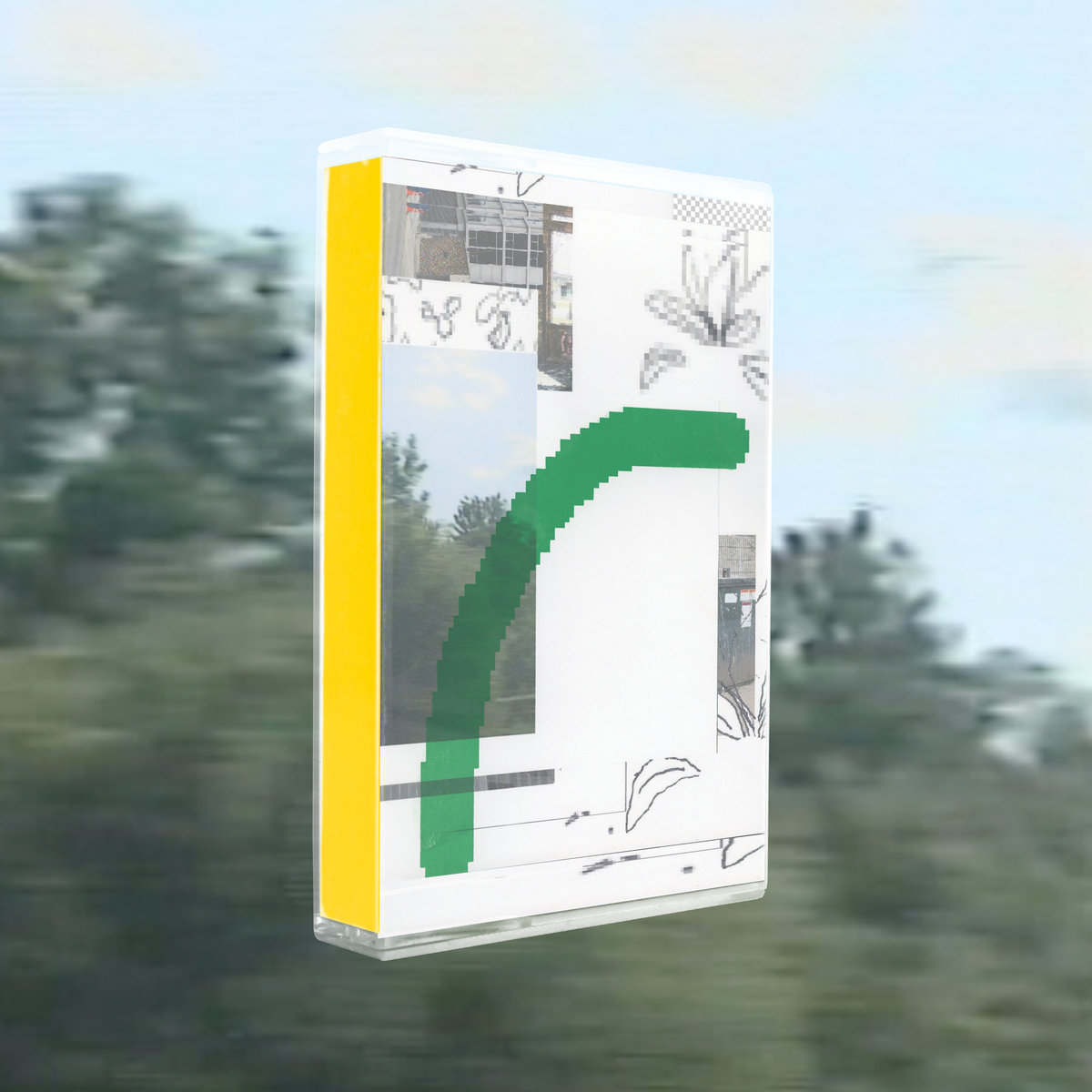 following from transition spaces - - this collection catalogs moments from my personal digital archive : sounds, images, motions & gestures, three dimensional forms from moments committed to bytes for fear of forgetting. since i stumbled into a field recorder as a 15th birthday gift I knew that the sounds entering in had a special purpose for future me - - it's a cause that led me to crack open Ableton Live Lite years so with 0 understanding of music and the thing i'm still here trying to figure out as i'm typing.
this idea came into full-focus two summers ago when i visited my hometown alone for the very last time. it was the turning point from these documents existing alongside some form of reality to becoming that reality _ what i recorded from that trip would form the final piece of my perception of that place from then on. an entire history collapsed to megabytes & fading neurons
for me these songs are more than just a public record - - a form of time travel, a communication from younger me , time-stretched, bent, and recontextualized in my current space, for my current self. a single pointer rushing past former time, recording present gestures, spitting out new textures & worlds, ,
around this time i was aimlessly reading the source code for softcut. it's still 30 times above my understanding but seeing glimpses of how the digital gears turn to write the past to the future nurtured a lower level understanding of this practice. time started to have this materiality that i never fully grasped before. i could bend time under finger, manipulate time as a gesture, , these all contributed back to the techniques used in the music. continuous improvisation with the shifting present, in reflection of a distant past.
the EP is a glimpse of a full-length album & visual exhibition to be announced later this year where these ideas will come to full fruition (oh, & an episode of sound & process with @dan_derks, if i can SPILL THE BEANS on that). I'll share more in this same thread, when it's ready!
oh, and there's a lil video for the single out today : )
thanks to @ zebra for sharing softcut, @ tehn for the grid, @ matthewdavid or mastering/releasing/inspiring, & thanks to so so much inspiration 'round these parts
@ dan_derks
@ zanderraymond
@ glia
@ stripes
@ jwm
@ Jonny
@ tehn
@ shellfritsch
(p sure nona this would've happened w/o lines)
in typical fashion, I'll pop back in to share some details on the process behind each track & visual once ya'll have had some time to listen : )