grd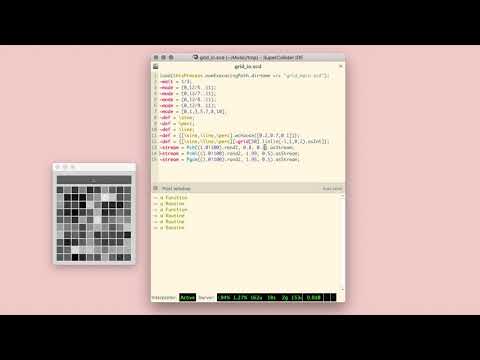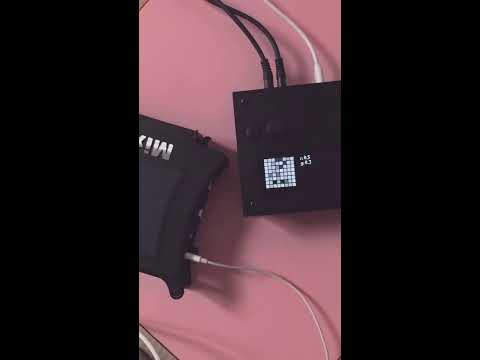 i've revisited my old supercollider code and rewrote in lua. it can do granular synthesis at rapid iterations or can sound like a music box at gentler speed. in any case it's largely an autonomous thing.
documentation
the two parameters R and G can influence the process…
key3 start/stop
key2 page
enc1 section
enc2,3 params
requirements
norns
there's a custom engine and a supercollider class. follow the steps below for installation.
installation
use maiden and find it from the community library. after installing type ;restart and enter.
installation (manually)
login via ssh then:
cd dust/code
git clone https://github.com/yotamorimoto/norns_grd.git
mv norns_grd grd
cd grd
git submodule init
git submodule update
~/norns/stop.sh
~/norns/start.sh
GRD should now show up on the SELECT menu.
enjoy.
known issues
the engine does not have the common 'fixed number of voices' architecture so choosing a very small 'delta' with large 'duration' can spawn quite a few nodes (a few hundreds or so). it may cause glitches for machines with limited capability. I'm working on the fix!
contributions
norns clock system by @okyeron
norns parameter system & various improvements by @miziodel @xmacex