I was just looking for a old thread on this topic but it seems to have been deleted, so I thought I'd start another one.
---
To start off, the latest innovation is the Exquis by Intuitive Instruments (previously mentioned in the Pre-release Megathread) which I think is due to appear on Kickstarter later this month.
I like their idea of offering this in a bare-bones format as well as a finished version so people can build their own cases and designs with it.
One of the most famous designs is the Axis 49 and 64 by C-Thru Music, now discontinued. After spending several years looking out for the 64, I finally landed one a few weeks ago which still makes me smile when I look at it.
The only full-size commercial versions currently available are the Starr Labs Microzone and the Lumatone, both priced in the thousands. Mike Battaglia has been creating some superb microtonal piano demos with his Lumatone.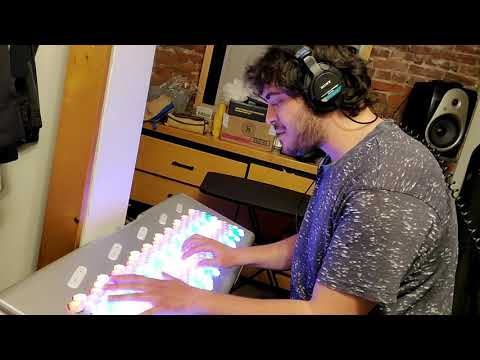 The capacitive-touch Snyderphonics Manta is another small boutique hexagonal controller, with an accompanying module called the MantaMate for interfacing with Eurorack.
The old thread had a discussion about analog Hall-effect keys - as used in the Lumatone. (This is to generate MIDI velocity info for a DIY build.) I'd pointed out that there were some well-made and inexpensive magnetic keys available (though not much advertised) called the Wooting Lekker…
…but I wasn't sure what sensor to use with these. Someone suggested the OH49E. I just got round to trying this combo, and it's excellent.
Simple to wire up - just three leads straight to Teensy/Arduino - and gives a smooth range of values. Recommended.
edit (Didn't realise that editing threads bumped them.)