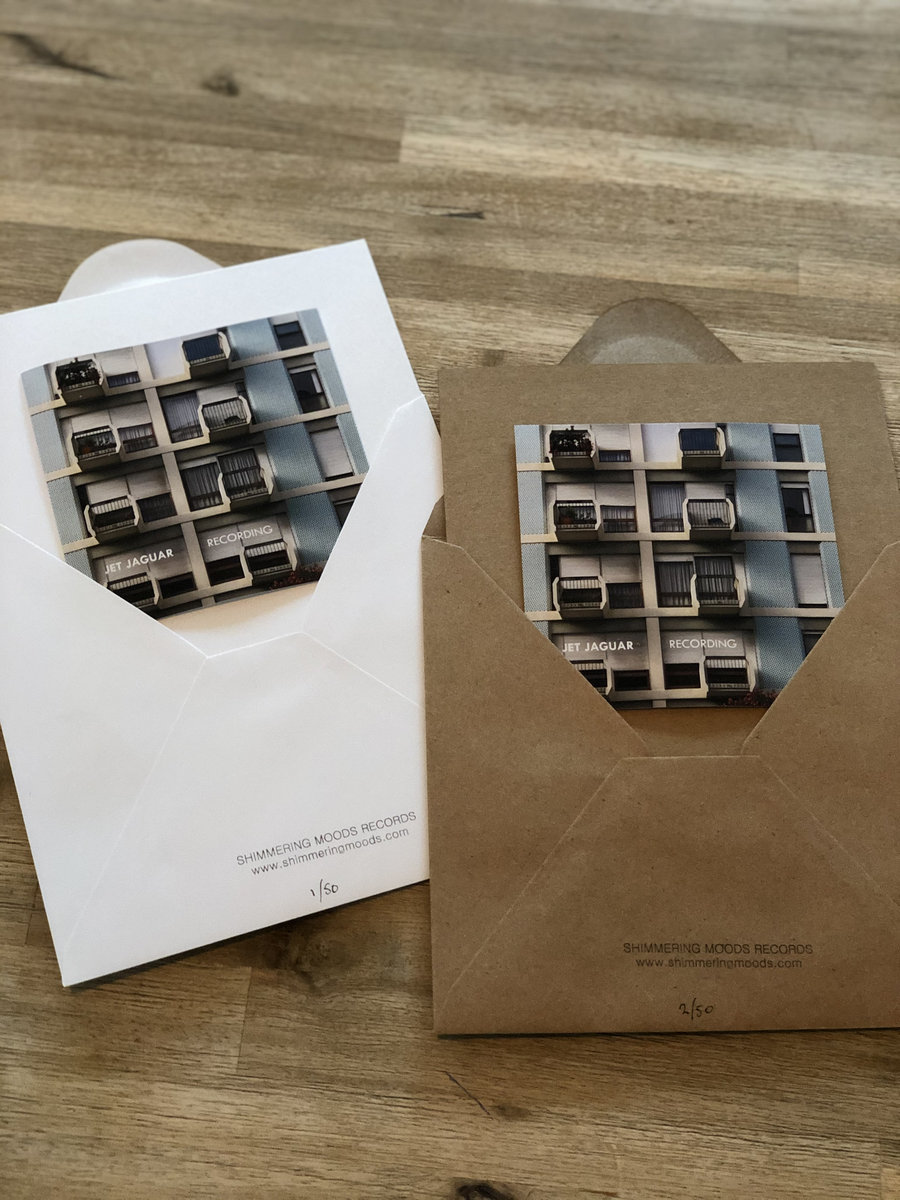 Recording' is my seventh album as Jet Jaguar, and I've continued in a direction I've been heading for the last few years: using recordings I've made, often while travelling, as the starting layer of each track. Track names like 'Vanuatu, With A Fridge' and 'The Wash' are referring directly to what I had recorded. Yes, appliances feature in both.
I made this set of music during a period of big changes in my life and I think it reflects a need to have some stillness. The album has ended up further down a strictly ambient path than I've gone with my solo music before. This got me thinking of the other meaning of 'Recording'. Putting out music is like "making a record" in the non-musical sense. ("Let the record show", "this is on the record", "a matter of public record", etc.) It is documenting that something happened. You're probably only going to pick up a sense of shifting musical interests or directions. But for me it's like a diary - listening back over decades of music, I'm reminded of what was happening in my life, sometimes through the sounds I used, sometimes just recalling where I was when I made the music.
It was written over a period of more than 2 years. Really stoked how this tiny run of CDs looks, now it's finally out.
It's 100% Audiomulch, probably the last as I've spent the six months getting deeply into Bitwig.
I know lots of people like Kaivo and Aalto - the second track is all Kaivo convolved with a recording of short wave radio.
Very happy to dissect anything.
I've got a small number of codes - if you're keen DM me.