Kristoffer Lislegaard - Pocket EP 10 year anniversay re-release
10 years ago i released my first solo EP called Pocket. It was released on cassette with an included download code. Today as a 10 year anniversary I am re-releasing it for streaming. I am also after a full decade finally ready to release my full length debut album as a solo artist (fun fact: still only 4 songs but they are longer in length) so it seemed like a good opportunity to re-release the previous one.
One thing I found really interesting when I was reflecting back on this was what the process was like, as I didn't really have any studio gear. My instrument were acoustic and electric guitar with some distortion pedals going into Ableton Live played as a live instrument setup, controlled with midi controllers. That is still sort of the case, except I have mostly changed the guitars to a Linnstrument 128 and the controller setup is now a combination of different controllers (They Grayscale 64 is still in use though!) and a big custom controller system I made in Max. Plus a lot of Max instruments and processes.
On this EP though the first three tracks were recorded live to a small stereo recorder. The last track was made by recording acoustic guitar into the internal microphone on my old Macbook and then processed in Ableton Live and combined with a field recording. Pretty DIY workflow you could say. A decade later I am surprised the EP sounds as good as it does!
I made an announcement video going into a few other fun facts as well like how when I recorded one of the tracks I had to have an audio cable down my pants to stop the setup from making noise. The apartment had a grounding issue…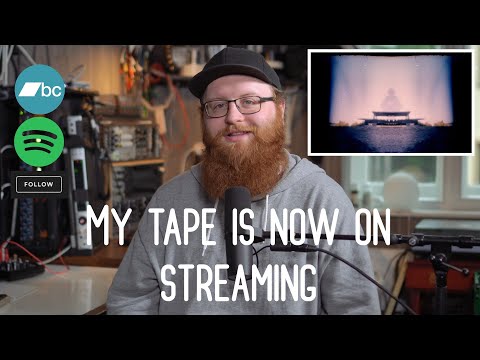 Bandcamp codes
Some Bandcamp codes for the lovely people at Lines.
Give a heads up which one you use so I can cross it off
naaq-ult8
5996-em3n
gy2u-3gdj
2uva-h7xy
amg8-v5jr
j5jn-ytfu
nluh-vjzt
98r8-3unv
vaqa-xygt
968b-vrf7
z3nl-gsjv
88k3-yr8d
xuc9-j9gg
6rgx-7nvq
memp-ggy7
Links
Bandcamp / Spotify / Apple Music / Tidal / Deezer
Hope you enjoy it!