Tech-noise-industrial thing that reflects my feelings about Monday

Variations for Wreckords is my senior project and summation of my four years of undergraduate in the Electronic Music Department at Bard College. The whole album is recordings of what I have dubbed "wreckords", different section of lps and 45s taken apart and reconstructed together into a new piece of music (initially inspired by Christian Marclay). I ended up winning the Richard Teitelbaum award for this album, a massive pioneer in electronic music and my professor who sadly passed last year. Needless to say this was a great honor, and I would be greatly appreciative if people would check the album out and let me know what they think. Pce&luv
Interesting cut-up sounds making me feel nostalgic for a schizophrenic past
Generative music experiment with Pure Data (touchscreen mode)
Video-audio : https://www.instagram.com/p/CQvjI5bB7FQ/
A bit ago I posted about wanting to jam and/or collaborate with people as a beginner, and in that thread @chalkwalk offered to collaborate with me. Well, we made a track together!
(I think we have slightly different mixes for each posting to our own repos of tracks; above is mine)
My new video of dreamy ambient composition for modular synthesizer and electric guitar that formed the basis of the track from the latest album of my band Gamardah Fungus «Polaris».
Background low pad by Make Noise Telharmonic. Solo lead by MI Plaits. Percussion by Intellijel Plonk. Guitar part is playing by 1010music bitbox micro.
More explanations on YouTube. Better to listen with headphones. Hope you will like it.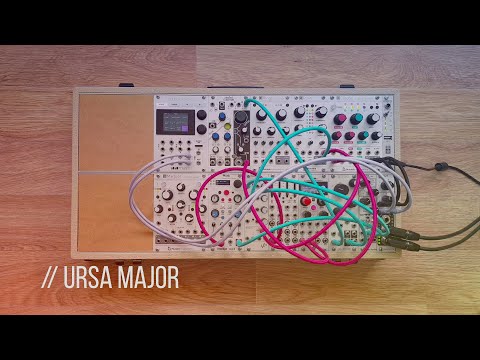 I have a new album out today on my Bandcamp. It's a collection of modular/ hardware synths and virtual orchestral instruments, and I'm proud of how it turned out. You can check it out here:
"Wrong Reference" out on Bandcamp now. First release of pieces utilizing my Serge modular panel and a few other tools. Mostly just Serge and a Boss RPS10 box. Lovely combo.
Dedicated to a family member who passed away this year. Take care of each-other and your loved ones.
cheers.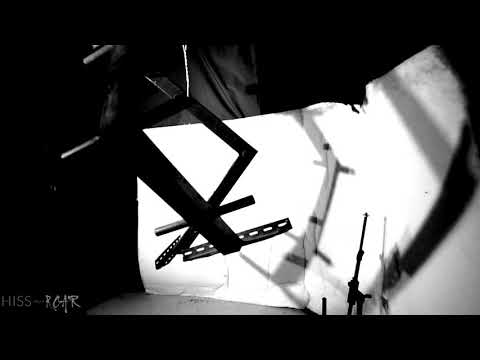 Metal racks dancing in slow motion…
I love the idea of physical objects that make sound only occasionally… like, if you decided to use a sequencer to play metal impacts it would be difficult to use such restraint as occurs naturally…
Beautiful! Is the percussion modular or virtual? It's very expressive either way and gives the otherwise kind of ambient sound a really nice cohesive feel and flow.
@QuietWilds Thank you so much! The percussion is all virtual, a mixture of the Spitfire Audio BBC symphony/ Labs. Their sample libraries are so good for this kind of thing. It would be nice to have real percussion in the future but this works well for now!
I have a little contemporary noise wall project and I accompany my cassette releases with videos of me drinking coffee. It goes against the usual aesthetics of the genre a bit, but coupled with obscurity, no one seems to mind.
My new release. Some experiments with instruments (like Digitone) and software (like renoise) that i'm not used to. Other experiments. Vaguely about spies. Check it out!
I'm in the process of finishing some other music with a friend, but here is what experimental stuff I came up with before, tell me what you think!