Modular patch : 2804
Create on real-time in Pure Data with Automatonism
New episode of patching plus + on my youtube today
You know the drill, like share subscribe: all that good stuff!
Cheers and enjoy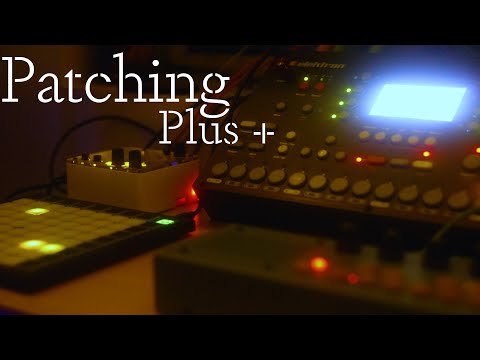 With the sunsetting of MI production returning to the front of my mind, I decided to bring this rack together, since I'd never tried to play an all-Mutable instrument.
This is not the greatest rack in the world, no. This is just a tribute.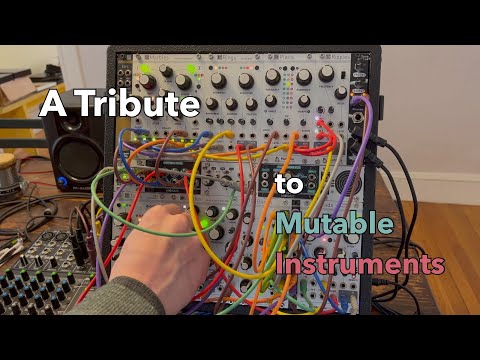 Voices:
Rings into Blades, Plaits into Ripples, Beads (in wavetable mode)
Sequencing:
Marbles
Modulation:
Tides, Blinds
Effects:
Big Sky
Have some brand new Ingrown Records releases to share! Let me know if you want free DL codes for these or for any of our releases. Happy 11 years of Ingrown! Hope everyone is doing well.
Tyler G Cichy - Anisomorphism (glitched out DNB, IDM, experimental electronic)

Fall 2021 Compilation (featuring Head Boggle, SHRINE FUSCHIA, Polypores, Skyminds, Magic From Space, and many more ambient / experimental / exp electronic legends)

Hi all. Been lurking occasionally around here. Have a new release out:

Made using tidalcycles and various synths. Mastered by @pokk . Would describe as "footwork adjacent."
If you like, feel free to use a download code; please just let me know which ones you've used:
5q9a-hpnu
gg2r-v2pq
2ul5-gd7t
ampg-uhp7
889n-ejb5
Second single is out! Where the last one was introspective and rhythmic, this one is optimistic and free. The rest of the album is somewhere in between… Hope you like it! Full album out next week
This one is a piano (Nord Stage 2) through Cheat Codes 2 through Beads for the soundbed, then an improvised piano performance on top of that.
Thanks for being so enjoyable to work with and creating such enjoyable music to work on. Wishing it finds the best ears. Great work!

Love it! Is the soundbed just piano through Beads? Wow. May I ask you for the settings?
Glad you like it! It's piano through Cheat Codes 2 first, then through Beads.
Piano → Cheat Codes 2: recorded at short loop of the two main chords, then auto-chopped it, and played back a random pattern with "rates: mid". Randomized panning of all pads. Some slight enveloping to reduce the clickiness
Cheat Codes 2 → Beads: Yellow mode ("sunny tape") with freeze off and seed in "latched" mode (default). Time fully CCW, density at 3 o'clock, pitch at noon. Size around 8 o'clock. Shape, feedback, and reverb all around 2 o'clock. Mix around noon. Time, size, and shape attenuverters around 10 o'clock, pitch attenuverter at noon.
Final step is it's going thru some room reverb in the DAW.
Another take from my Mutable Instruments tribute rack, this time focusing on an evolving drone. One technique I was experimenting with was combining the OUT and AUX from Plaits after inverting one signal in Blinds. I then took just that difference and placed it in the center of the mix.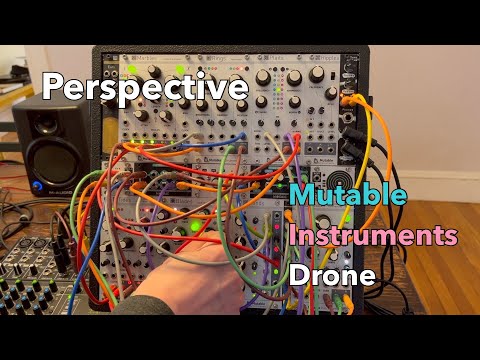 Voices:
Rings, Plaits into Blades, Beads (in wavetable mode)
Sequencing:
Marbles
Modulation:
Tides, Blinds
Effects:
Big Sky
Small "happy place" 0-Coast / Strega / 0-Ctrl feedback patch while I work my brain around a larger project. Drone snack.
I have a new track on this excellent and varied Irish May Day mixtape:
All bandcamp proceeds to MASI
The goal for tonight's patching involved seeing how much of the various bits and pieces in my studio could be synced together. The mix wasn't great on this one (I think I messed up some of the gain-staging out of the rack) but I think there were some nice ideas there and it was fun to play.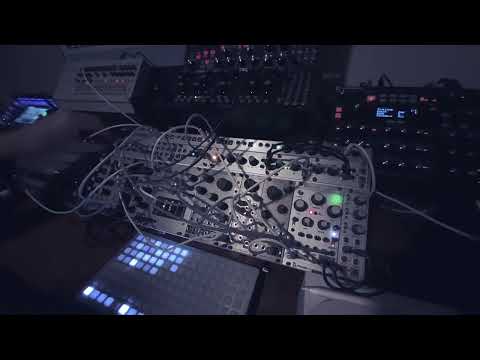 REFUSING THE END OF TIME. April–May 2022.
Function generator, transistor radio and Supercollider.
This is my first album release. I cannot count the number of mistakes it took to get to this point, but if you've been there you completely understand.
This album falls into the ambient/space music genre but some of those genres get bent just a wee bit in a weird way. Enjoy!
EDIT: added photo of album cover.
Feel a bit cheeky posting this here as I recently posted it in the thread for the script, but I'm really really enjoying using the here/there script with acoustic guitar. It's got such a lovely delicacy to it that really lends itself to gentle playing.
The script is in its default settings - I'm just using two of my mic pre boards (stuck to the two 9v batteries in the video) with the mics stuck to the underside of the table at 90 degree angles to each other.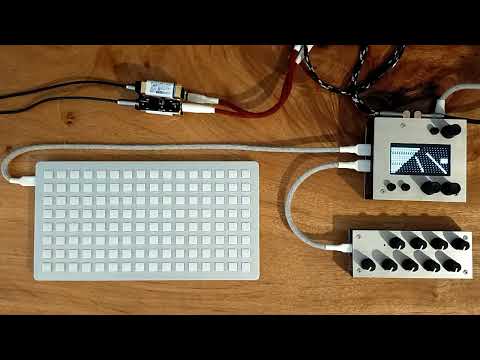 Couldn't find another category to post this in. Here is a video of my m8 and a doepfer dial. Hope you like it.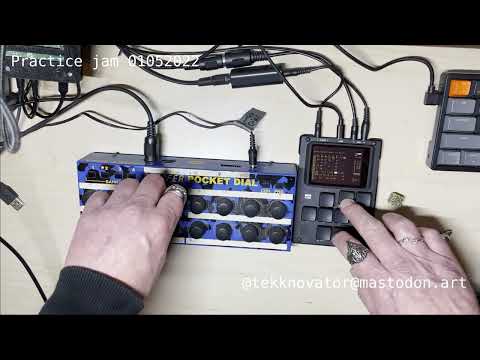 Couple of tracks made with my new DIY trautonium and new all in one norns, grid, knob device, looping the trautonium in MLR and then playing over it live .