I have a new track on this excellent and varied Irish May Day mixtape:
All bandcamp proceeds to MASI
The goal for tonight's patching involved seeing how much of the various bits and pieces in my studio could be synced together. The mix wasn't great on this one (I think I messed up some of the gain-staging out of the rack) but I think there were some nice ideas there and it was fun to play.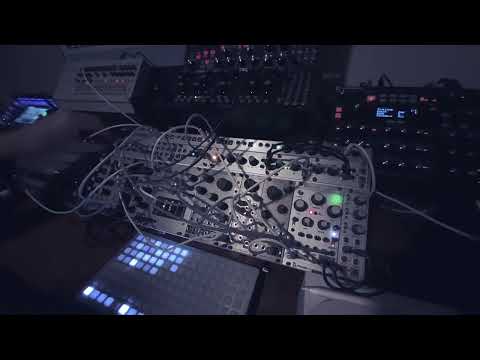 REFUSING THE END OF TIME. April–May 2022.
Function generator, transistor radio and Supercollider.
This is my first album release. I cannot count the number of mistakes it took to get to this point, but if you've been there you completely understand.
This album falls into the ambient/space music genre but some of those genres get bent just a wee bit in a weird way. Enjoy!
EDIT: added photo of album cover.
Feel a bit cheeky posting this here as I recently posted it in the thread for the script, but I'm really really enjoying using the here/there script with acoustic guitar. It's got such a lovely delicacy to it that really lends itself to gentle playing.
The script is in its default settings - I'm just using two of my mic pre boards (stuck to the two 9v batteries in the video) with the mics stuck to the underside of the table at 90 degree angles to each other.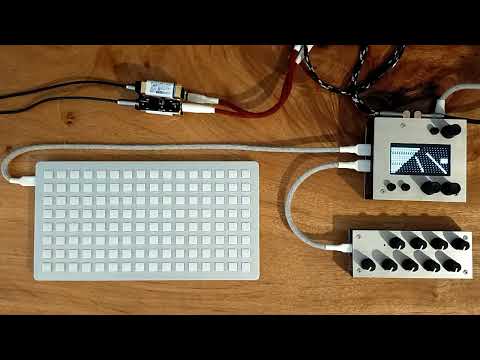 Couldn't find another category to post this in. Here is a video of my m8 and a doepfer dial. Hope you like it.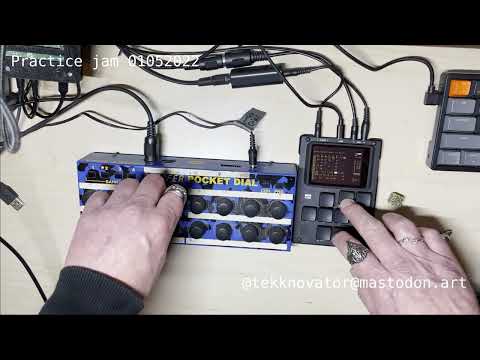 Couple of tracks made with my new DIY trautonium and new all in one norns, grid, knob device, looping the trautonium in MLR and then playing over it live .
Beautiful! Both the DIY instrument and tracks are truly inspiring!
The sounds are beautiful!
My new composition for eurorack modular synthesizer recorded specially for the fundraiser compilation "Liberty" with all profits donated to support Ukrainians during the war.
Here is a link to full compilation - Liberty | Compilation of experimental music from Ukraine | Flaming Pines
All track is based on voice modulations and samples.
Better to listen with Headphones. More explanations below video on YouTube.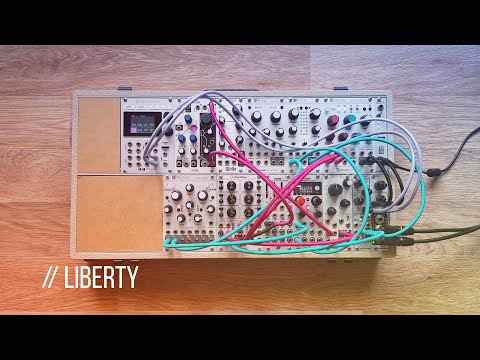 Awesome work, thanks for sharing!
Many thanks for your comments!
Shared a bit in the Max/MSP thread but feels acceptable to share here as well. I've been tinkering with a Max patch for about a year that stabs some itty bitty samples into itty bitty buffers in random patterns, and then reads those back in interesting ways. It finally felt time to just hit that sfrecord~ button and here is the result.
You can DL the patch here if you want to play with it. It's horribly documented and horribly organized as it was always an exercise in 'what if I connect this to this' and only rarely in exercise in figuring out what exactly was going on.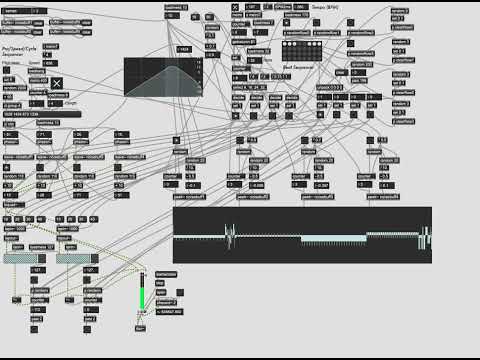 microtonal jam with fast bpm
This has taken a while. Nearly every part of this video is a little bit of progress on a steep learning curve.
The track is by an online collaborator, and I featured on a bit of sound design within the track, playing the Neon Egg Planetarium 2 pedal on the track. The video is all (I think) Disco Diffusion A.I. generated frames of animation, edited together in Reaper DAW on an underpowered system where we cant see the edits, or play the 4k footage back
A dark moody ambient jam with Buchla Easel and a "tape" delay.
I love this set-up: Easel as the main instrument that I enjoy playing and can really focus on, while Eurorack complementing it in different ways.
Patch notes and video: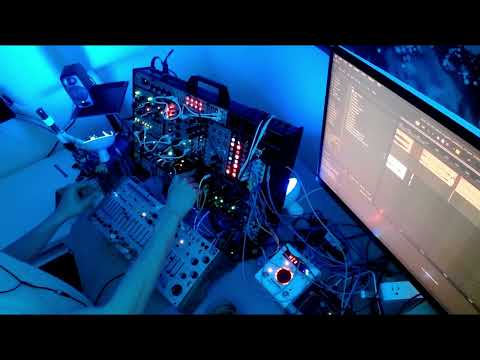 weeklybeats2022 done early this week from an all-in-one max patch(trying out the new features of 8.3…)… with yet another hastily-made vid straight from the patch