Loud Numbers
A script for turning data (csv files) into sound and music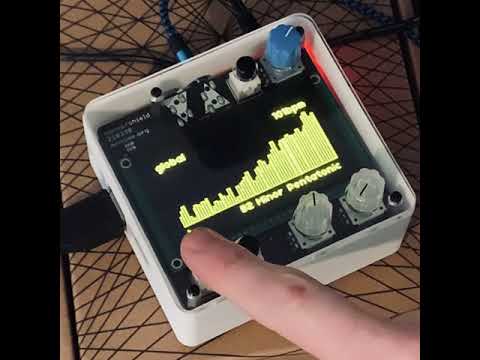 Loud Numbers is a data sonification script for Norns. It turns .csv files into melodies and control voltages.
You can select the root note and scale with encoders 2 and 3. Encoder 1 selects the bpm. Key 2 toggles play/pause, and key 3 toggles whether the melody should loop when you reach the end of the dataset or not.
The script comes with a default set of data - temperature.csv, which contains global temperature anomalies since 1950 for the globe, tropics, and northern and southern hemispheres, via Our World in Data. Swap between data columns by turning encoder 1 while holding down key 1. Selecting a new data column will reset the sequence.
Requirements
Monome Norns or Norns Shield
Optional: Monome Crow
Documentation
Place data files in the /data folder - the same folder as temperatures.csv. Once you've loaded your file, restart the script and select it through the parameters menu.
KEY 2: toggle play/pause
KEY 3: toggle loop
ENC 1: select bpm
ENC 2: select root note
ENC 3: select scale

KEY 1 + ENC 1: select data column
KEY 1 + KEY 2: listen for triggers in Crow's IN2 port

Crow support:
IN2 = accept triggers to progress sequence
OUT1 = note (1V/oct)
OUT2 = trigger
OUT3 = control voltage
OUT4 = control voltage

Download
Install through the Maiden package manager.
You can find the code on Github, and see what bugs I want to fix and features I want to add in the issues section.
Loud Numbers?
It's the name of my data sonification podcast. Worth a listen if you want to see what's possible with sonification.