Hi, all - I had a nice creative breakthrough this week, and I thought I'd share a bit about it. I have a thread on my weekly show here on Lines, and occasionally have had secondary threads, like one on fixed filter banks, to discuss other ideas. Hope this one is cool, too.
For this week's show, I wanted to do a tribute to a self-help tape on 'Mind Surgery', which is an oddity tape I picked up in Denver in 1993. I've loved the tape for close to three decades now, and wanted to do an update on the recording with music and electronics added. Here's the show:
Here's the raw audio of the cassette:
So, in terms of processes, I took the cassette into the studio and worked a lot of music and noise around the record.
If you notice the original recording you'll see its sonic range is extremely cloudy, with literally no high end and a tough bass floor that's into the middle. There is nothing to recover here if you remove the hiss. Any equalizing or filtering does nothing to make the dialogue brighter.
So, adding a music bed to the audio introduces a challenge.
When I added modular electronics or any other high fidelity source, it sounded fun, but it didn't blend in a way that felt convincing. It was obviously a secondary sound source layered on top of the original audio.
This is fine, but I really liked the idea of a backing band going into the studio in 1985 with a bunch of electronic equipment and turning "Mind Surgery" into a low-fi tape, along the lines of William S Burroughs Break Through in Grey Room: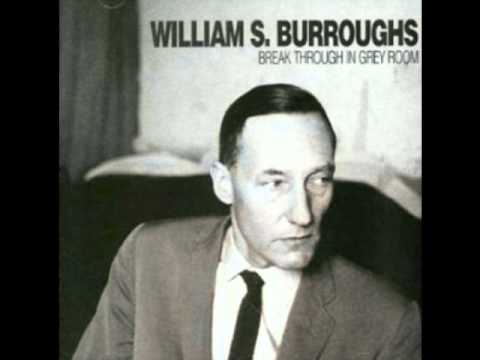 To achieve this, I had to take the album back to the recording quality of the actual audio of the Mind Surgery cassette.
So the process I'd like to share was trying to figure out the bad recording/mastering techniques of that original 1983 cassette. Nothing worked in the way of EQ or highpass/lowpass or digital "lo-fi" filters, all of that retained high notes and other good fidelity; I needed to completely destroy my music bed to match. The answer was a cassette player with a dirty playback head. I have an old cassette player that picks up interference due to a bad internal wire, and that makes its recordings basically chop off ANY audio above a certain range from even being recorded. So I recorded my audio bed into that and then merged it with the MIND SURGERY tape and I'm happy to say the recording sounds pretty close, in my opinion, to being a merged set of sounds now. Here's the ending mix, with music added: