yours seems much louder than mine!
Interesting, both of mine are pretty much the same! 1 is super early, no trimmer, some kludges, and the other is later, with trimmer.
You're the third or so person I have heard mention having a quiet Pulse out tho!
at one point i was even going to message you on instagram to ask if there was a mod to bring the volume up a bit lol
edit: @crucFX, reading back through the manual and this bit is interesting:
maybe my silicon is just a bit quiet, or perhaps… too decisive
this is a bit of a general question but i want to ask this community - any recommendations for a good oscilloscope? would be cool to spend less than $400. is there anything specific about peter's circuits that might steer a person in the direction of a particular scope?
I got an older HP scope off ebay for <$200 that works great. I see many people using the cheaper (<$300) Rigol or Owon ones.
I have a DSO Nano which is tiny and digital. Lots of options out there though, depending on what you need.
Have you tried the trimmer on the PCB? I had a quiet one, and after a few turns on the trimmer I suddenly heard all those lovely «vinyl» crackles🤩
If you can wait a little bit, due out in April (bumped up from December), The Korg NTS-2 seems pretty good for the money (~229USD)
Loopop review: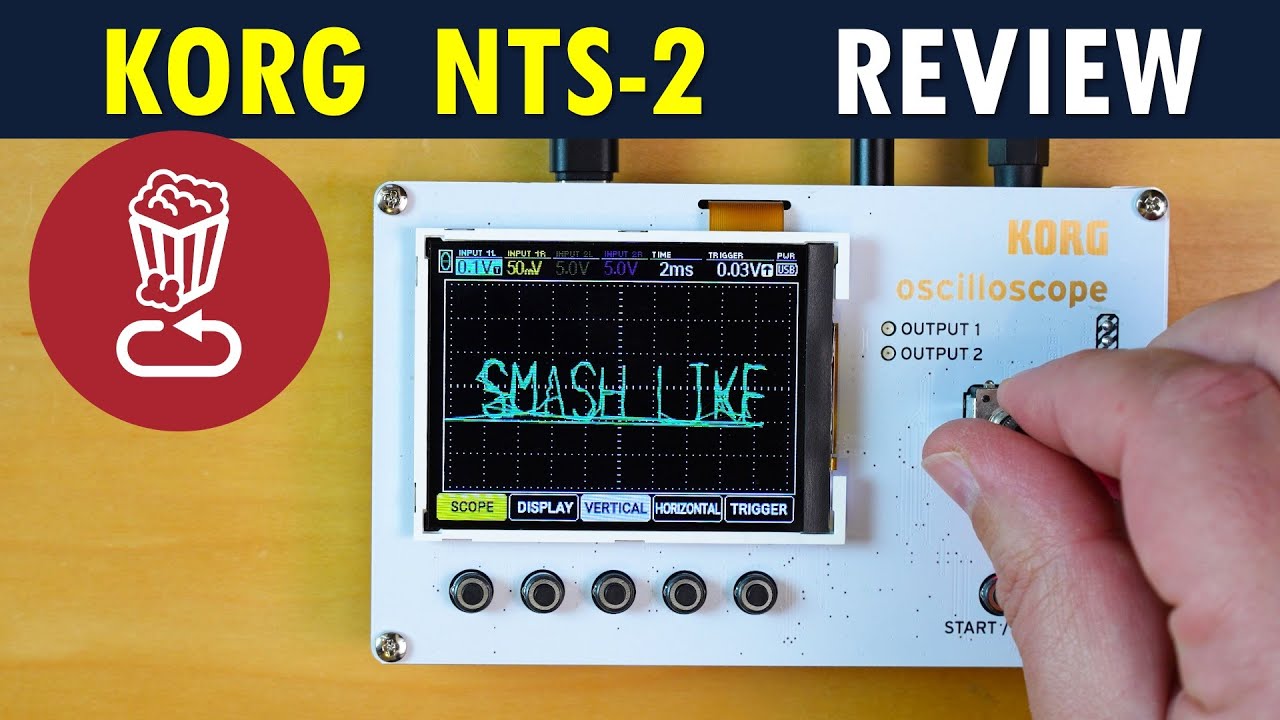 I would not recommend this. Just get a 2 channel oscilloscope off of ebay, there are full size digital and analog scopes that are cheaper than this.
Buying a Plumbutter on Friday from a friend. Im wondering where's a good place to start with this thing? There used to be a 'manual' on Patch Point but it's off the site now, that link is broken. Anyone have any good intro points of reference?
Cheers!
I saved the jpegs a little while ago:
Definitely also check out the original manual page too which is still up.
Peter gave a nice lecture covering the Plumbutter
oh sick thank you!!!
+1 on the DSO Nano. Pretty awesome to be able to carry around an oscilloscope in your front shirt pocket.
There are other handheld oscilloscopes aswell
The Oceanside Generator -


What exactly is "rando" supposed to do? Here's a video of mine working and I'm unsure if it's working correctly. The frequency of the tone is influenced by the hairy cap and the x resistor sort of changes the pulse width. Input from a positive rollz node seems to turn it on and off.
Rando is supposed to be random slopes, but Peter never technically released it as a paper circuit because something about it didn't work correctly if I remember right.