Lionel Marchetti - Train de nuit
Pretty much anything by Tod Dockstader.
More recently, I've been listening to Graham Lambkin, Jason Lescalleet, other Erstwhile Records and Penultimate Press artists a lot. For me listening to them is really influential, especially Graham Lambkin… I can't describe it, but it is quite special music and deserves a thread.
I found a a two-part podcast (2014) of Graham Lambkin about Kye Records, which is unfortunately not active anymore. In the second part, Mark Harwood (Astor) tells about Graham Lambkin's advice on creativity. Try to free up yourself from overworking. For instance, wake up in the middle of the night and just record something and be outside of yourself, do not think too much what you're doing…
So, what are your thoughts on this kind of music? We have a thread on field recording, but I guess, not on compositions or music with them.
Highly recommend "Intermediary Spaces" - Eliane Radigue for some inspiration.
following this with interest, as Rushford and Talia have made some of the best music of late
manhunter is my favorite kye release probably
So glad this stuff has been brought up. I spent a good 1-2 years obsessed with Lambkin's work after hearing Community. For the uninitiated, the two volumes of No Better No Worse would serve as interesting introductions, I think, in that they compile works from the last two decades.
I had the pleasure of meeting Mark Harwood last summer during a trek out to Cafe Oto (I was there to see Natural Information Society w/ Evan Parker!!!), and he freaked out when I asked if they had Henning Christiansen LPs in stock. I very quickly realized he was behind not only Penultimate Press but recent archival efforts to maintain and distribute Christiansen's recorded output. Such a nice guy, and he gave me a great deal on a ton of shit I was barely able to haul back to the US.
Penultimate recently created an entirely separate bandcamp account devoted exclusively to Christiansen's work, which I wouldn't hesitate to dive into if you haven't already; it's an immensely inspiring rabbit role, and a clear antecedent to Lambkin's work.
I've already listened to some Henning Christiansen but not enough… This one is really great, I love it. I should definitely dive into that Bandcamp account.
beautiful…
I'm in the exact same headspace. Currently working on a longer-form thing, and I've taken a step back to focus on the acoustic potential of very simple gestures and textures. Long digital silences too between passages. It's nice to strip everything back and foreground the sounds that I'd typically use as mere adornment.
I find it quite interesting, how the more natural recordings sound actually more unfamiliar than most of the electronic music, which are supposed to be unfamiliar.
I guess he uses a computer as a sampler and sends sounds from it to his Revox. I only have a limited knowledge of reel-to-reel machines but I think he just keeps on sending sounds to it and creating loops, controlling the speed using the varispeed feature of the Revox.
Old links now up above, but I would strongly recommend the three Lambkin / Lescalleet albums as extremely good examples of modern musique concrete. Really wonderful and personal stuff.
Also Jim O'Rourke's Steamroom bandcamp has a wealth of extremely good longform pieces, most of which I would think of as concrete, especially the two most recent uploads.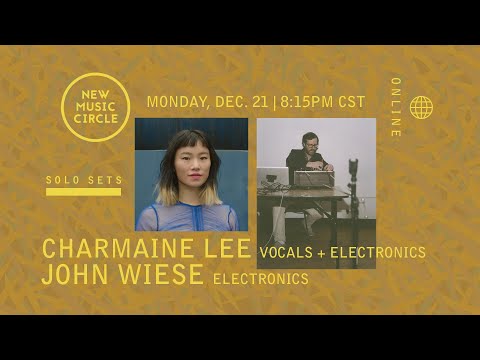 This reminds me to this recent video of John Wiese performing for camera… I have a such fascination for his work, specially his assertions about calling the computer as the ultimate tape machine ( as described in NOISEXTRA podcast)
Somewhere around the lines between 90's Death Metal influenced Noise thru early 2000's Digital Noise thru Computer-based musique-concrete he takes the method of cutting/splicing audio materials in such interesting ways.
I've never used a Reel-to-Reel recorder but I assume he's interrupting the contact of the record-head to create a sort of cut-up collage on a tape loop.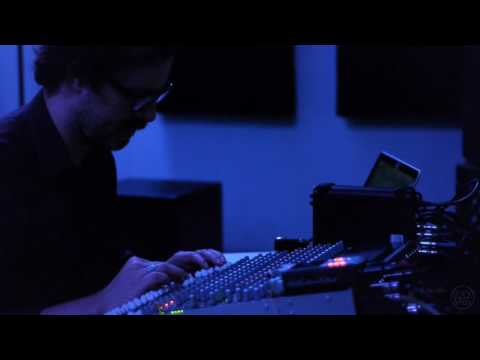 Also his way of playing live in a Computer+Mixer combo resembles the 'playing' the mix of the tape-music tradition…
idk I like his work jeje
sounds incredible, thnx 4 sharing