Thanks guys for the kind words. Here's the patch note I included with the track:
Mutable Instruments Plaits in chords mode being modulated by voltage block. Ultra Random Analog thru Three Sisters and Erbeverb for the droplets effect. Bass by Mangrove, modulated by Peaks envelop and LPZW WK2. Some random bell notes by Just Friends fm'ed by E350 thru the tape echo from Disting MK4. Kick by BIA, snare by Rings, hats by URA with noise thru Streams.
That's my system: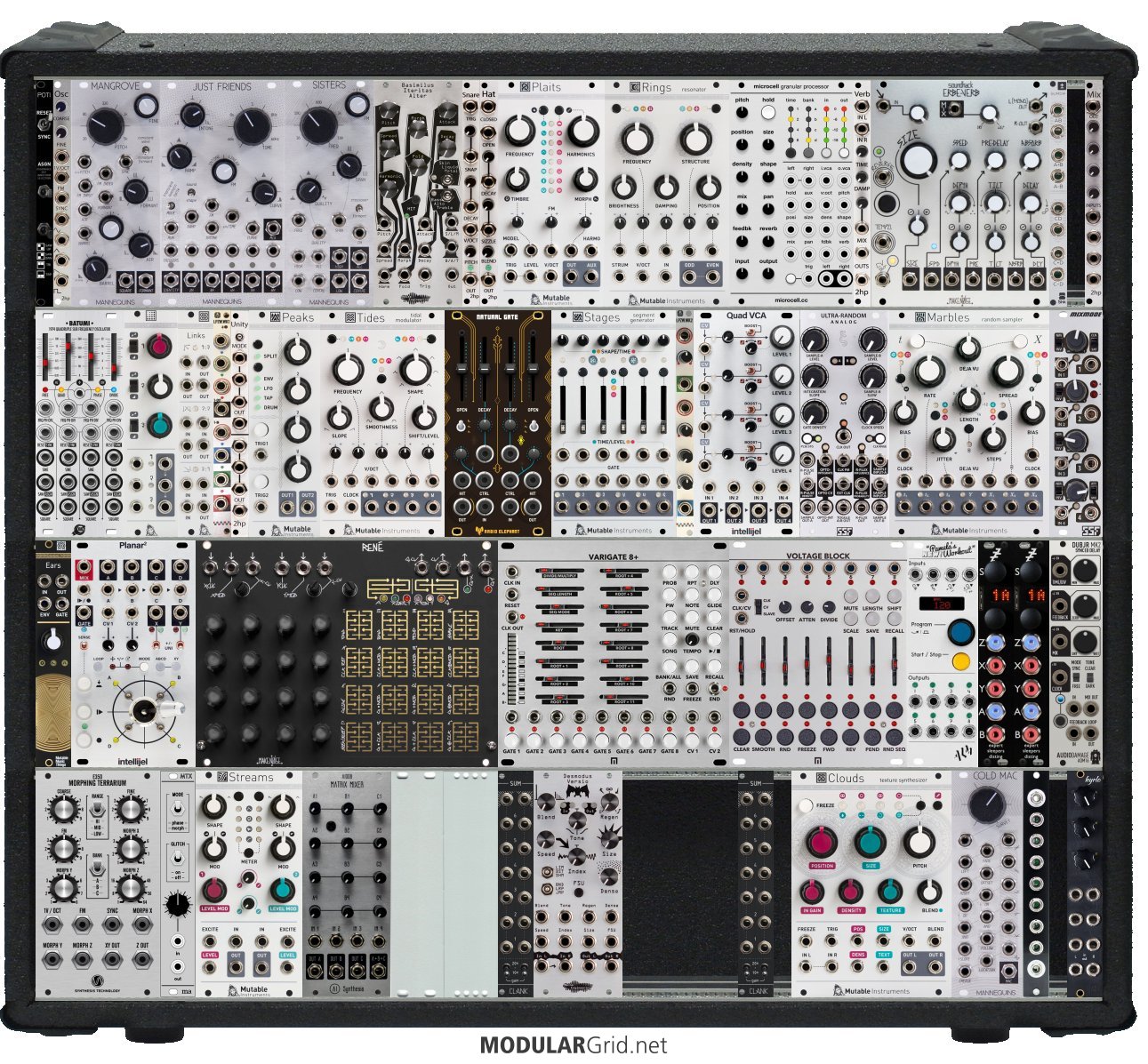 I recently swop the E350 for a 2hp OSC (was principally using the Sine anyway) and Stages is on his way and wasn't used in the aforementioned track.