I've been working the last month seven months on this small project:
Pulsar Buddy is a stand-alone clock follower / divider / generator. It is designed to work with SOMA Labratory's new Pulsar-23 synth, enabling it's looper to work in odd meters like 13/16, as well as generate tuplet triggers for things like 3:2 and 5:4 polyrhythms.
It can, however, be used with any modular synth, and supports DIN24/48, and MIDI clock sync as well.
This video shows off the features of the first prototype board.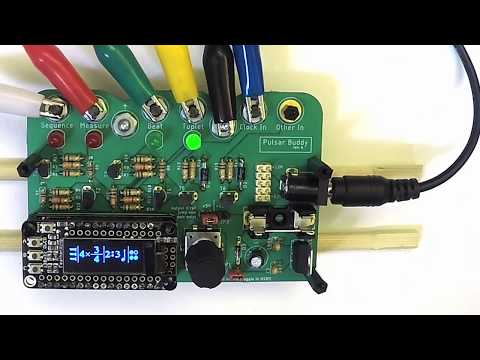 Update, August 2020: Things have moved into some simulacrum of "production". Keeping with the board's rules, this thread will now be just for technical and artistic discussion of Pulsar Buddy.
This project is both open source and open hardware: Home · mzero/pulsar-buddy Wiki · GitHub - Collaboration most welcome.