thank you for setting this up @tyleretters! i'm super duper excited to participate in this effort.
Oh wow I'm extremely elated to see this come together!
Hey! This would be awesome to participate in and seems like a great project for where I'm at on my dev journey. I'm a not very active of the Norns discord but I am totally in.
(My raised hand.)
I'll jump on board this ship.
Enjoying the pirate associations: a shallow and functional hierarchy, risk / reward, collective praxis.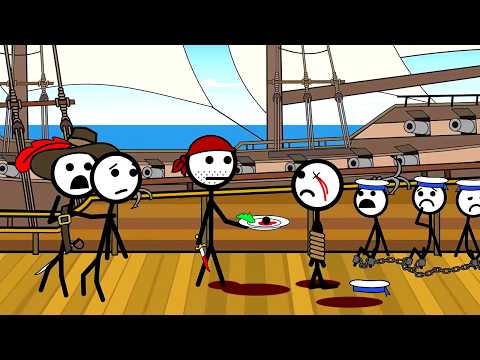 @Zeke_B YES! i'm so happy you're in. stay tuned for a pairing.
@Syntheist thanks for your enthusiasm, interest, and jumping in! stay tuned for a pairing.
This so cool! I would really like to participate but I have zero dev experience and I don't have a norns yet
Can super-newbs audit the project by following along on github? Will there be a dedicated room in the study group?
I'm interested! I've dabbled in some norns programming, but something like this should keep me accountable in actually delivering something.
this looks like such an awesome project! excited to see what it becomes <3
I'd love to be involved
@Taubaland @bezier @tbrooke ok - you're all TENTATIVELY in. we're out of tutors now so lemme see who can be summoned. also the team size at the top end of what i hoped (which is great). The two-pizza rule and the secret of Amazon's success | Amazon | The Guardian
@juje are you ok with swabbing the deck?
---
SIGNUPS ARE NOW CLOSED but stay tuned for future signals.
Clarifying questions:
Is this for people with little/no coding experience?
I want to maximise the benefit of this for the community, if there are limited places (didn't realise this when I made my first post) it might be better for someone else to take my spot.
yes, this is for all skill levels! you're in the right place
Bummer. Missed the boat on this because I only just got my weekly lines summary email. If a space opens up, then I'd love to participate…
@radioedit we'll do more stuff in the future. this isn't the first and won't be the last. i'll also keep my eyes open for ways you (and others) can participate. maybe you could be one of our early beta testers and give feedback to the WIP?
Sure! Would gladly test and give feedback.
Damn! I arrived too late :´(
wanna jump on the qa crew?
Sure @tyleretters ! Thanks!