This is absolutely ridiculous. It completely hits the ground running. Amazing work.
imagining this with crow support
already mind blowing as is, excellent work
This is so dope. Especially with the grid. It's so easy to get started. Very well done @infinitedigits Zack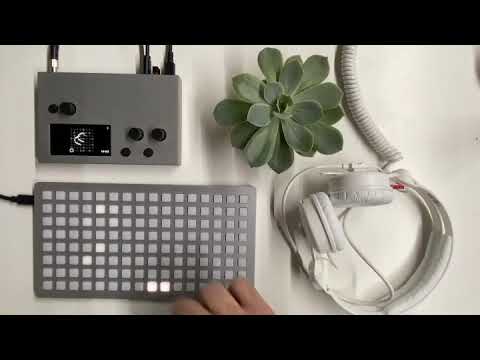 last night's noiz session with two instances of o-o-o running.
in addition to the noiz from o-o-o…
MIDI out to a Virus B on one and MIDI to the Wing Pinger from the other.
a bit of noiz warping from Cheat Codes 2.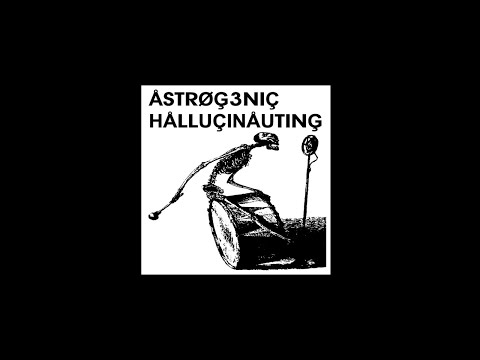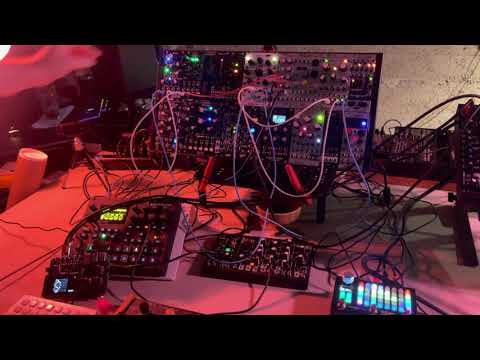 after about 5 min of playing with o-o-o, i immediately fired up the rack. EnsOsc is running through prism and desmodus with some modulation from tides. Digitakt is bringing just a tiny bit more percussion and Zoia is at the end. I literally threw all this together in no time, and it sounds amazing because of o-o-o. Just awesome work Mr Digits.
Just amazing work @infinitedigits. So immediately accessible yet really engaging for long periods of time. I find myself wishing the right 6 columns on grid could be faders assigned to control various parameters for each sound. I always enjoyed the page of faders built into Sum. This collection of instruments reminds me a bit of Sum.
Thanks for sharing this amazing script! This and Goldeneye are my favorites so far. Endless fun! Hoping for a JF+ Crow integration in the future.
read about this script this morning and i've been thinking about it all day. such an incredible concept + execution, thank you for sharing!
hats off to you - you've done it again! - iLL vibes instantly
as always this is so neat looking!
I'm going to get it loaded up today and give it a play during reading time for our after school group
the interface makes me want to start programming for norns it is so fantastic.
@infinitedigits Stunning work as always Zack… this is an incredibly beautiful script, its totally accessible and things get going really quickly but the scope is enormous.
The internal engines sound wonderful too but sadly I'm struggling to get any external MIDI output from anything other than channel 1. This seems to be the case on all the instruments and regardless of what the channel is set to, its always outputting on ch1.
It could be a user thing but the MIDI settings do seem to be self explanatory.
I wondered if anyone else has had this experience too.
Also when working with MIDI I was wondering if there was/will be a way to mute or disable the internal audio tracks. Interestingly I used the volume param and when it gets to -38.8dB here the MIDI (still only on channel 1 mind ;o) also stops getting sent.
o-o-o is lovely as it is but I'm salivating at the prospect of it controlling the synths in the room too!
That is my experience with the MIDI as well…only appears to send on ch1.
v0.1.0 - now we're cooking
new feature: new engine MxSamples. (PARAMS > engine to change engine, then PARAMS > lead/pad/bass/etc > sample to change sample)
new feature: crow support (PARAMS > lead/pad/bass/etc > crow out)
ux: midigrid support
ux: grid button to toggle playing/pausing
ux: k1+e3 will add random connections and also remove last connection
bug fix: add midi channel
bunch of planned changes implemented and ux improvements and a bug fix!
you can now switch to mx.samples (ping @DoS @danbond) if you have that engine installed and some samples downloaded. doing so will remove a bunch of parameters in the PARAMS menu and give you a new paramter called "sample" where you can set the sample of each. one note: the "pad" instrument attack envelope has a long attack and you'll likely want to turn that attack down for your sample (i.e. if selecting the music box or kalimba - both highly recommended) otherwise you won't hear it. you also might need to boost the volume of the sample because the leveling is also defaulted to the odashodasho engine. each instrument can have its own sample. my favorite combo so far is def music box + drums_violin.
crow support is also added (ping @hghrlearning @Wind-up_Bird ). it uses up two outputs - one for pitch and one for envelope. so you can set any instrument to crow 1+2 or crow 3+4.
midigrid is now supported! whoops I forgot about that. I haven't test that so lmk if it doesn't work.
randomization is added! (ping @Ukasz) use k1+e3 to randomly add connections with a clockwise rotation. connections are removed (last removed first) if you do a counter-clockwise rotation.
and yeah I forgot to implement the midi channels. should be fixed now @CALC, lmk if it persists.
thanks everyone for the kind words and encouragement. I've really enjoyed seeing all the cool creations, i.e. @headphonic, @mrisney, @mattallison, @SPIKE, and many others! you are all taking this script to places I never thought of! so cool to see.
there's not a way to do this yet…setting the volume in the track also sets the midi volume. I can add a toggle for muting the engine in the next update! (as a fast hack you can change this line to: conn:note_on(a.note,60,math.floor(params:get(a.type.."midi_ch"))) so it won't be affected by the volume)
Dude you killin it
OMG.
Gets my vote for innovative UX implementation of the year.
WOW
mx.samples
Crow
MIDI Channels
You never cease to amaze me Sir and I mean that literally.
Indeed now we're cooking.
In fact, feels like we're cooking what will soon become my favourite meal!
Thank you Maestro
thanks @Senorakubra for the kind words! I made a typo though!!! it should be k1+e3. I corrected the above post, sorry for the confusion.
That should be "(last added first)" right?