I was thinking the same thing!
516 parts soldered, arc clone finished:

Finally filled up the entire rig! Been a long time coming and it'll probably change (read: grow
) but it finally feels like my system.
Accompanied by: Grid 128, BeatStep Pro, Push 1, PO-12, Korg PolySix, Nord Lead 1, Moog Minitaur, and Elektron Rytm. Hopefully soon an Octatrack and OP-1 will join the family too.
Your set was great, by the way. Perfect length for your very engaging piece. Really enjoyed it.
Just about filled my rack with the addition of 3 Sisters recently. Haven't even had a chance to try it as a filter yet, I'm having so much fun with it self oscillating with some fm self patching.
I'll also include the latest track I recorded over the weekend - bassline is 3 Sisters going through Ripples: https://m.soundcloud.com/machinex2/calaveras-skulls
That's a great cable mountain you've built.
Haha yea I need some better cable organization for sure, this was especially bad because I had just down a patch tear down right before installing 3 sisters and a pair of Mix4's
i found that with mix4s so close to the edge of the case it makes it a little annoying to tweak live. I've moved them in a bit and it helped a bunch.
how did it go? I just got one for integrating a drummer and i would love to hear about your experiments
Great shot! (20 characters)
oh yessssss is this from the mae shi show? so good.
heh! indeed, indeed.
also, clipping. really brought down the house that night. talk about a hard act to follow…
one of my personal nightmares turned into a great show - sideways rain directly onto my whole rig (with a last minute emergency saran wrap covering) at treasure island fest in san francisco.

edit: found one that better illustrates the plastic wrap disaster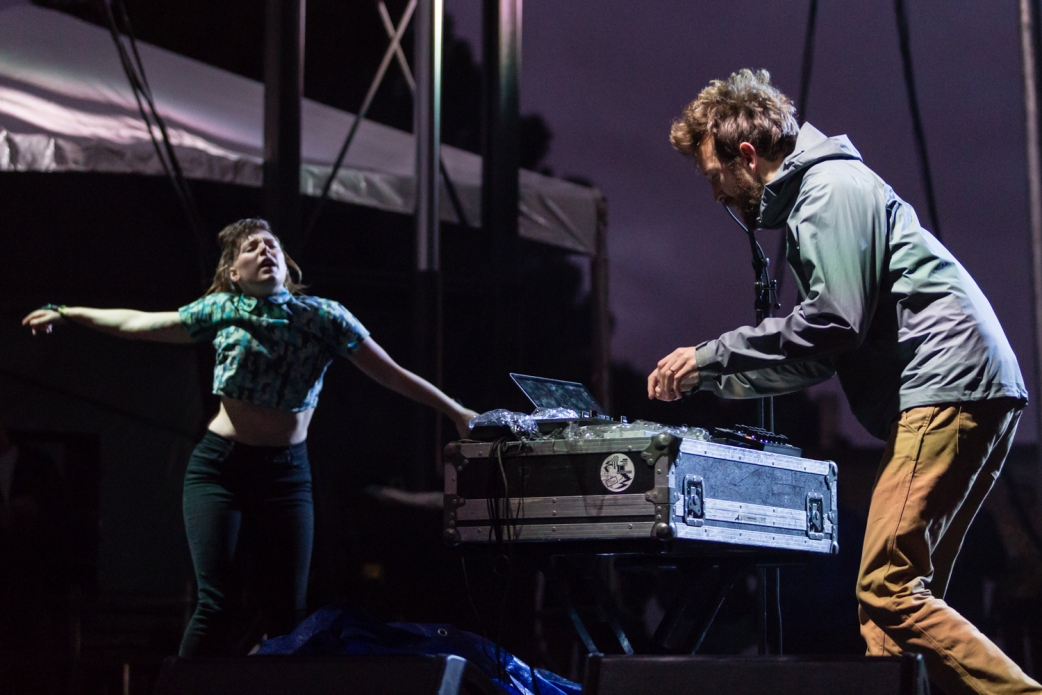 The Mae Shi.
Interesting.
Not sure how I missed this band; quite a few overlapping past tendrils of experience. Anyone who played at both The Smell and Tonic seems like someone I should have seen.
I dig too that they guitarist plays that solid body 300 series Rick. Cool.
thanks @Ted! i'm happy to hear you enjoyed it, and that you appreciated my run-time decision. i'd like to see a MOTS with 10 minute set caps & twice as many performers.
yeah, that was a great night!