hello and happy new year!
today i released the first full-length record titled "separate in space" that i am very, very, proud of. it was recorded in summer 2020 between home (chicago, il) and my partner's parent's home in buffalo, ny.
place and space in time feel critical for the careful listener to consider for this release. we had been locked down in our chicago apartment for 4 months, i could barely look at my instruments / go into the studio without feeling incredibly overwhelmed. then summer came, and we had an opportunity to spend a few weeks in buffalo. i noticed something shift within me, as i sat before my instruments in a different place. the sound of silence was louder than i had ever remembered.
i spent days on end in a bedroom-turned-studio making drawings, making quick recordings to my norns tape, later throwing them into ableton, and seeing how i could arrange a group of recordings that felt akin to how i installed the work in webmaking (at okay gallery chicago).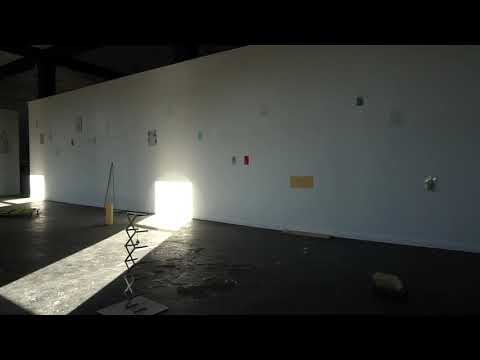 things were separate in space, things floated in space, most things permitted brief encounters. i kept circling back to this notion of things being separated in space, i guess naturally (as things unfolded and social distancing was initiated). and boom, this thing happened.
across the record, i used primarily cheat codes to sequence jf filtered by three sisters and vcfq with a sprinkle of op-1 and field recordings. i'd love to tell you more about specifics if anyone has questions!!!
with some sonic sculpting + care + love from @dan_derks on the mastering front, this record then sat on the shelf for all of 2021. now, to begin this year, while most of us are still separate in space i thought it was time for it to land in others' hand/ears/brains.
here are some codes if you'd like to download it (updated 2/16/2022):
t2fr-x65n
k7ay-g5ah
u5fy-uu35
x8an-vqhf
qzfv-6tpa
f3a7-kn7b
5x6a-gjqx
bqyr-u6yp
wru5-eknn
pvwg-uyvj
rbjz-5fzy