Hello folks!
I've just released the first version of STEPPER, my new 16-step sequencer for the Game Boy Advance (GBA). It has access to the original 4 channels of the DMG (2 square waves, 1 programmable wave and 1 noise channel). You have 4 banks of 8 patterns available and the patterns can be chained (Only one at a time for now but this could change in the future).
Here is a little demo: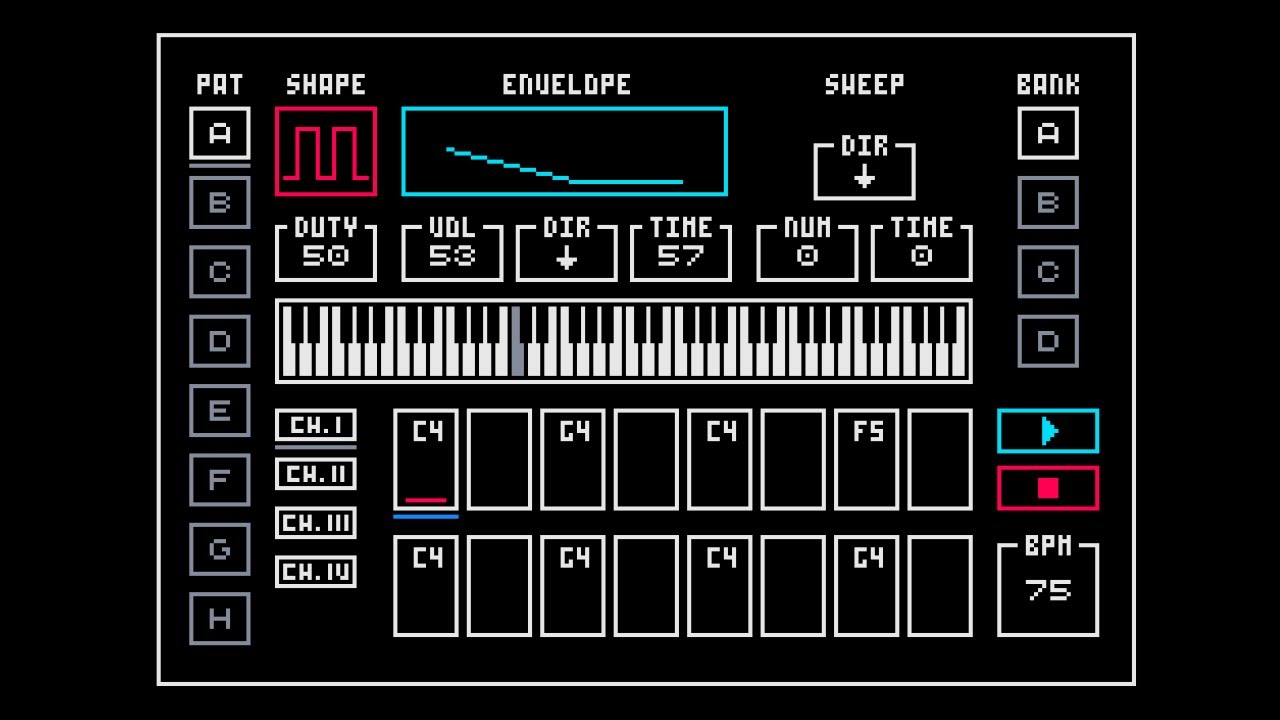 The project is open sourcehttps://git.badd10de.dev/stepper and you can get the GBA rom on its itch.io page starting at 0 bucks.
I hope you like it and let me know if you try it out and what you come up with!
Cheers!