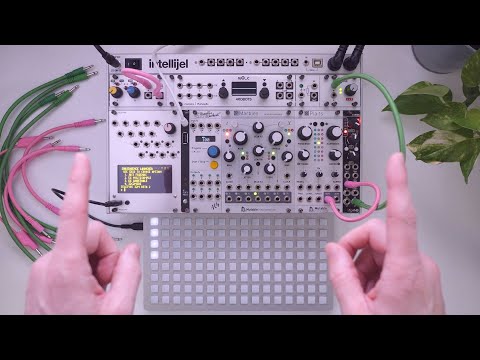 Hi folks, Subsequence is a new sequencer that is loosely based on MINIM, above, but with many small changes and some large ones such as:
Works with i2c (I made a few variants for Just Friends, Disting, and i2c2midi so far).
Weirdly enough, I also have a variant and TT-chords Plaits firmware if you hate i2c.
Scraps the arpeggiator and replaces it with a CV-driven "harmonizer" which is similar in function but quite a bit more entertaining to work with. There's also a clever little option to turn duplicate notes (the curse of generative sequencers IMO) into rests/ties.
There are now 4 chord patterns and a simple Arranger that can stitch these patterns together for song sections.