Want to hear a secret? There are more than 12 notes out there! Pitch is a continuous spectrum, and there are an infinite number of pitches and pitch relationships, limited only by the precision of our ears. So, why just stick with the same old tuning? Lets mix it up!
I've been very into microtonal music and theory for some time, and since this is such an open-minded forum I figured I'd start a thread exploring this INCREDIBLY deep topic.
If you're not familiar with the concept of microtonality, it's the exploration and study of the infinitely-many ways that we can divide the pitch spectrum into usable musical chunks.
There are many, many approaches to creating new tunings, and I actually plan on uploading some primer videos to go over some of the theory, if people here are interested - but let's start the conversation out simply with one of the most modern tuning approaches, and the one you're most accustomed to - Equal Temperament!
Equal Temperament starts when you take a repeating interval, which we will call the "interval of equivalence" or "period" - usually this will be the octave. This interval tells us where the notes "start over" and the cycle repeats - in the tuning that you're used to, this is what makes "C" the same note regardless of what octave you play it in. The octave is a good interval of equivalence because it compliments how our ears operate. Next, we take this interval of equivalence and we then divide it into equally spaced chunks - this is known as the "division", or "generator".
The tuning that you're most likely accustomed to if you grew up in the west is known as "12 EDO" - "EDO" stands for "Equal Divisions Of The Octave", which tells us that this tuning's interval of equivalence is the octave. So, we get this common western tuning by dividing this octave into 12 equally-spaced parts.
But, who says we need to use 12, or the octave? In Arabic music, the octave is divided into 24 pieces, giving a "quarter-note" between each semitone. In Indonesia, they tune their gamelan with 5 equally-spaced notes per octave. Some tunings even ignore the octave entirely, using a perfect fifth or twelfth as the interval of equivalence instead! Every division has new harmonies and scales, and it's own unique flavor - there is a whole world of possibilities out there to explore
I'll show a couple examples:
This piece was written by Easley Blackwood in 19 EDO - cutting the octave into 19 equally spaced pieces instead of 12. Notice that some of the intervals played sound familiar, and some sound quite alien, maybe even "out of tune" if you're accustomed to 12 EDO. But listen more and you'll notice further subtleties, and whole new harmonic possibilities! Blackwood is an incredible composer who spent much of his career exploring the possibilities of different equal temperaments.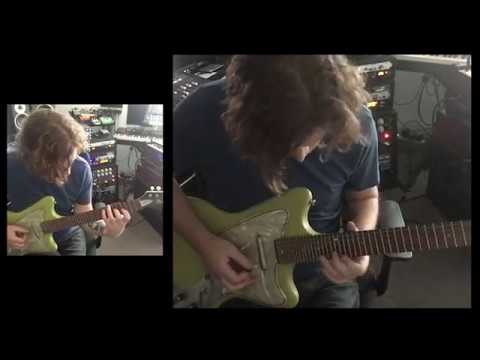 This piece for 2 guitars was written in 22 EDO, another popular division due to it's mix of familiar-sounding intervals and very strange ones. It's well known for having a very "buzzy" sound. It's a great tuning to start out exploring!
One of the great things about equal temperaments for electronic musicians is that they can be achieved on almost any synthesizer simply by adjusting the pitch tracking so that the required number of notes makes an octave (or other interval of equivalence). If you're working with modular, you can also take any Pitch CV and put it into an attenuator to create divisions smaller than a semitone, or an amplifier to create divisions larger than a semitone.
I could go on but I'll stop rambling here - I hope you don't mind that this is an unusual way to start a thread, but I figure any discussion on something as complex and confusing as microtonal theory should start with some sort of primer and direction for those who don't know the concepts at play. The microtonal community can be very insular and even pretentious sometimes, surrounding itself with complex jargon and math and sometimes getting lost in the theory - I'm hoping we can have an open conversation about microtonal tunings, and maybe even get some new people exploring microtonal music and theory
By the way, if anyone has any questions, don't hesitate to ask - I know a decent amount about microtonal tunings and theory, and if I don't know the answer we can figure it out together
Have you guys made anything in equal temperaments? What's your favorite equal temperament tuning? Mine is 16 EDT, where the interval of equivalence is the "Tritave" (aka third harmonic, aka perfect twelfth). It has some really lovely harmonies, and the further up you go the more complex the relationships become, since there's no true octave! Here's something I made with this tuning, if you're curious how it sounds: 16 8edt - Instaudio