I find that most of my GAS wants tend to be Eurorack modules and after a while I realise I can come up with an approximation of them using Ableton Live Suite. I thought it might a useful idea to share these and see if others can add any more tips.
Rene - Snake by Maxime Dangles
Like the original, can get both a note quantised output but also another output that you can map to any Live parameter. The Elphnt video below shows it in its full glory.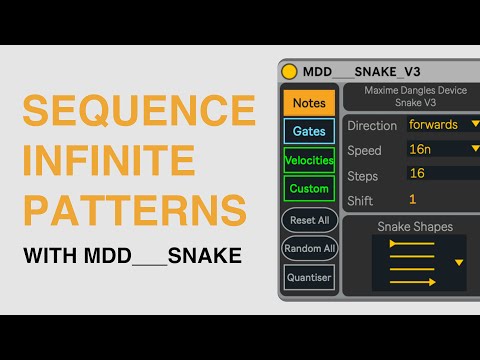 Clouds - Mutated Texturiser by Timo Rosendal
This Clouds clone may not fill a Beads shaped hole in your studio but it certainly mimics the smear of the original module well. Also there is an Alt version which mimics the Parasites firmware. Rumours of an Alt-Right version that disables plug ins with a black GUI are false.
Varigate 4/8 - Probability Pack by Sonic Factions
The Melodic Probability and Rhythmic Probability tools would be awesome free devices on their own and certainly fill a Malekko void. Add in the fact that they have excellent Push and Launchpad integration and you get three other cool tools in the bundle seals the deal.
nb. BeatLab Academy does the best Ableton device videos on YouTube IMHO…check his out for the full sales pitch on Probability Packs.