For me it is mainly a sort of roof for all somewhat relaxed electronic music that doesn't have a beat.
I agree with that statement
To be honest, I never was 100% in love with that term as I don't want to make music strictly for the background.
But from a practical perspective, it is usually a bit better to chose a wider term then being super specific if you want to be discovered by listeners. At least in our online scene, I feel the perception of ambient has shifted a bit from its actual meaning to music that can be in the foreground if you want it to be.
If I ever make another post-rock record, this will be the title. This is a beautiful sentence.
Ambient reminds me of Alternative in a way. Less something to identify with, and more "whatever this is, it sure isn't that" (that being, I dunno, "normal" music?)
It sure as hell is a thing that makes genre tagging your album on iTunes more or less impossible
at this point in time, to me anyway, ambient music is a genre title and has little to do with the definition of the word itself. like "indie" music.
This is a really interesting question, and one that I have found myself wondering about. Some "ambient" music is clearly not intended to be a part of the "ambience", but could be, then again, as already noted above, all music could be ambient music if far enough away. I wonder if the following linguistic approach could open some doors, just as a matter of a starting point to consider how "music" and "ambient" or "ambience" could interact.
Music as part of the ambience (a feature of how the music is listened to, whether intended by the musician or otherwise)
Music receding into the ambience
Music creating an ambience (this, I think, is the largest category of ambient music that is meant to be listened to or heard?)
Music featuring/utilising the ambience (I think of field recordings, explicit use of non-"musical" sounds, eg lo-fi hiphop YouTube videos featuring the clamour of a café)
Music foregrounding the ambience
Music replacing the ambience
[this post has self-destructed.]
There was a point in time when I would probably have said "beatless music" but my relationship with ambient music has changed a lot over the years. As my tinnitus worsened, ambient music is what I would reach for when trying to sleep, but it didn't take long to realise that simple background sounds isn't what I actually wanted.
I tried rain sounds etc. but that didn't work for me so phone apps that trigger gentle electronic tones came next. Still no good. It was clear that my brain was becoming frustrated at musical wallpaper that didn't change much, craving rhythms, syncopation, textures, progressions and development. Which, I guess, are all the things I expect (or maybe hope) to find in ambient music (which I'd characterise as different from ambient sound by virtue of being with or without some form of meter).
There's a sliding scale though. I always liked the illbient tag that appeared in the early 90s and I suppose on the beatless front I view that as ambient that's less benign. Tangerine Dream is often beatless but it's spiky. I wouldn't call it ambient, but there are definitions of ambient I could work with that would conceivably end up encapsulating what TD do/did somewhere along the way.
music that sounds more like what not music sounds like
[this post has self-destructed.]
I don't know what ambient/ambience is, but in my own music I usually try to create a place rather than a narrative. I think there's a connection there.
There's also something beautiful about music that welcomes but does not demand constant attention (not limited to ambient of course, and collective focus on the nuance of sound ideas is also beautiful).
the idea of music vs not music (and the points along the road between the two) is excellent
In my late teens I would put on drum heavy slow-motion instrumental hip-hop to fall asleep to (DJ Krush was a favourite) which didn't always do a great deal but had exquisite textures embedded in it that always stood up well to repeated listening. I find that the time I shut off all other distractions and seek sleep is actually one of the times I'm able to listen most attentively, which probably connects with the need for structural deviations and a degree of complexity.
A close friend sends him his exquisite ambient work that I'm always immensely grateful for. When I head towards sleep his catalogue serves me more frequently than possibly any other… and yet I've almost actively avoided telling him that because it feels like it could easily be taken as some kind of slur against the quality of his music
[this post has self-destructed. enoy this video of 12 hours of imaginary spaceship engine idling noise.]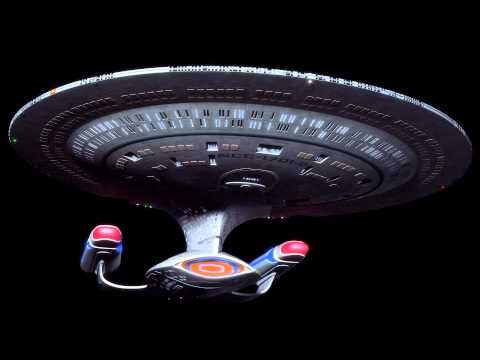 i feel like i saw people on twitter a while ago kind of lambasting the idea that 'ambient' music has to be relaxing chill out music - someone said something to the effect of how ambient music is used as a soothing balm to let you reintegrate into capitalism when you're done. i don't 100% agree (a little caustic, but like yeah i can see the point, kind of misses for the forest for the trees though, i think people can fall asleep to Eno and not have to reckon with how capitalism is ruining us rn…) but it did make me think about how a lot of music i classify as 'ambient' a la Tim Hecker or Grouper for example are vaguely relaxing but most of the time confrontational and overwhelming- i guess that moves more into the genre catchall of 'experimental' but i'm not sure- there are a lot of 'ambient' artists who i think stretch the term of what ambient music even can really mean, it's not confined to deep drone chill out music, which makes me agree with @Justmat's point of it being a large genre descriptor at this point now.
like does Yellow Swans or Sunn count as ambient music? Tim Hecker's Virgins is one of the most violent records i've heard tbh and yet i feel like his work always is classified as ambient. even some deep drone chill out ambient stuff feels oppressive to me in terms of how it feels. idk! maybe it all just veers into noise and im trying to be too pragmatic when the question is more about the spirituality of ambience, in which case i feel like anything is ambient at a given point depending on how you react and interact with it.
For ambient is about… ambiance. Music with little movement or progression, and no sense of direction.
Brian Eno said, when asked, that ambient music is to wake up at 4 in the night to listen to rhe refrigerator. I tried this when I was 20, and it worked. Of course the fridge made some sounds, but i think the point was to be attuned at that hour and through the fridge as a device to pay attention to the lack of traffic sound etc. and the waiting time in the night.
[this post has self-dustructed. sorry]
I gave my eldest son a lift to nearby Wakefield which, as it happens to be where the Haxan Cloak originated from, I decided to soundtrack the journey with HC. Very beatless; far from ambient. He's in his early 20s but was somewhat ill at ease by the disturbing/disturbed cello sonic backdrop
Lots of ways in from different vantage points.
Like others above, I tend to think about in terms of the music's demands on attention. If there's an aesthetic implicit that the value of the work unfolds over time and the perception of structure (I.e. Adorno and co.) then to push back and emphasize value of moments over structure opens to ambient.
I don't know if I like this but it's a word I get caught up on often. Might just be a trap.
Edit: shifting to another vantage it's easy to think under music as affective device. So if we're treating it as a mood stabilizers or upper or whatever we're again using it as an attentive device. But rather then being a thing to render attention onto it is a thing that colours attention elsewhere. It colours the ambience of whatever.